While the start of the new month has brought warmer, more enjoyable weather, many businesses and professional's remote work situations have not changed. As infection rates continue to exponentially rise especially in the United States, governments are continuing their message of urging their citizens to take social distancing seriously and to only leave their houses for essential items. Keeping up with our collective efforts to flatten the curve, businesses and professionals have started to get more acquainted, if not more comfortable, with working remotely. However, now that there isn't a set routine or a specific space to focus on work, many working from home professionals may actually find themselves putting in more hours than they would in a physical office.
While many countries have made taking breaks a requirement by law, it has been found that taking the 15-minutes can help with your overall productivity. Not only does it give your eyes a break from staring at your screen for hours on end, but it also gives you time to brainstorm solutions for a certain problem or task you are encountering. By taking a short break every so often to get up from your desk, stretch a little, or even engage in something entertaining, you can get back to your tasks with better focus.
So, if you're looking for some ideas on what you can do the next time you're feeling stuck or need a breather, grab your VR headset and let's explore 5 VR activities that you can enjoy on your next break.
1. Beat Saber
One of our personal favourite games that we used to play in the office was Beat Saber. Quite like virtual Dance Dance Revolution (DDR) or Just Dance, Beat Saber is a rhythm game where you slash boxes to the beat of the song. Once you launch the game, be prepared to slash neon blue and red boxes flying your way with your light sabers. Whether you want to play a short game or have a full-fledged mini-workout like John Koetsier from Forbes did, Beat Saber will help you get your blood pumping while enjoying every minute of it. With a library of exciting tracks to choose from, this Beat Saber is a game that anyone can enjoy. Just remember that it's highly addictive, so set an alarm for your next meeting or when you would like to get back to work!
2. Mini Virtual Documentaries
Big documentary fan? We have the perfect place you can go to check out some amazing mini-documentaries in full 360-degree videos. Samsung launched their Samsung XR platform that hosts a variety of immersive videos that are accessible for everyone. Just like 360-degree videos on YouTube, all of Samsung XR's content doesn't require a VR headset to enjoy the content. While it does give a much more immersive and stunning experience, all you need to do to explore their virtual videos is to click and drag to look all around you. Their library of videos covers topics like environmental conservation, beautiful cultures and communities, as well as star-studded hosts like Jane Goodall and Lupita Nyong'o. So all our documentary-enthusiasts out there, this takes learning more about our world to the next level.
3. Travel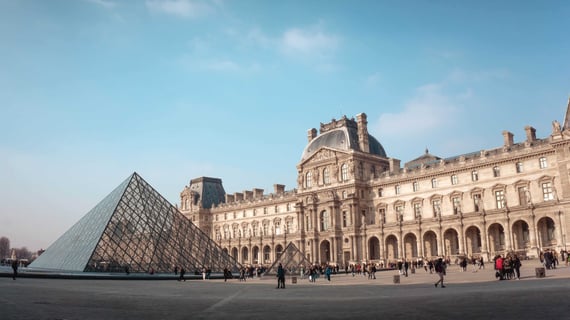 Although every business has taken quite a hit with this virus, the travel and tourism industry has been significantly affected. With countries closing their borders to help reduce the global spread of COVID-19, a lot of people had to make the unfortunate decision to cancel their trips. However, many "must-see" spots have started offering Virtual Reality experiences for those who were planning to visit. From the Palace of Versailles to the infamous British Museum, experience these attractions like you're there in person and explore what they have to offer in full VR. And even if you weren't planning on a trip any time soon, these immersive experiences can whisk you anywhere around the world right in the comfort of your own home. Check out a full list of 20 places you can visit virtually here.
4. Virtual Disneyland
Although the magical kingdom of Disney is currently closed, you can still experience their iconic rides in full 360-degree videos! Whether it be cruising through It's a Small World or joining the forces with Rae on Rise of the Resistance, these virtual rides allow you to experience the fun without waiting in line for hours. The best part is that there are about 20 different 360-degree videos to choose from. So next time you go to Disney, skip those you've already experienced virtually and visit the other rides to make the most out of your trip to the magical kingdom.
5. Connect with Friends in VR
And finally, you can use VR to stay connected with your friends. In these times of social distancing and encouraged isolation, many people are finding it difficult not having the same degree of human interaction as they're used to. With video conferencing tools like Zoom becoming one of the more popular online meeting tools, there are plenty of platforms to choose from to meet with your friends in VR. AltspaceVR is one platform that allows you to meetup with friends, attend live shows and take classes all within a virtual environment. If you're looking to watch a short video or a movie after the workday is done, another great platform is Couch Live.
---
We hope that everyone can enjoy their breaks during their work from home days and continue to stay safe during this time! To learn more about Yulio and our VR platform, click here to head over to our Product Tour page. To learn how you can begin integrating VR into your business, click here to check out our free 5-day email course.