Since the start of the pandemic, virtual showrooms have become one of the most popular solutions for businesses looking to reach out to prospects and clients during the long period of remote work. However, two years later, restrictions have loosened but the demand for virtual showrooms has shown no sign of slowing down. Hybrid workplaces, while incorporating some form of in-person work, are still heavily reliant on technologies, especially those that businesses leaned on heavily while we all were in lockdown, and virtual showrooms are still an integral tool for both sales and design teams.
But what do you need to get started? And if you were to partner with a 3D visualizations team, what are the first steps you need to take before your meeting?
We're so excited to welcome once again Gabe Szriftgiser, Managing Director at KiSP Inc., as he shares his expertise on what you can expect when working with a 3D visualizations team, and how to get started with your virtual showroom.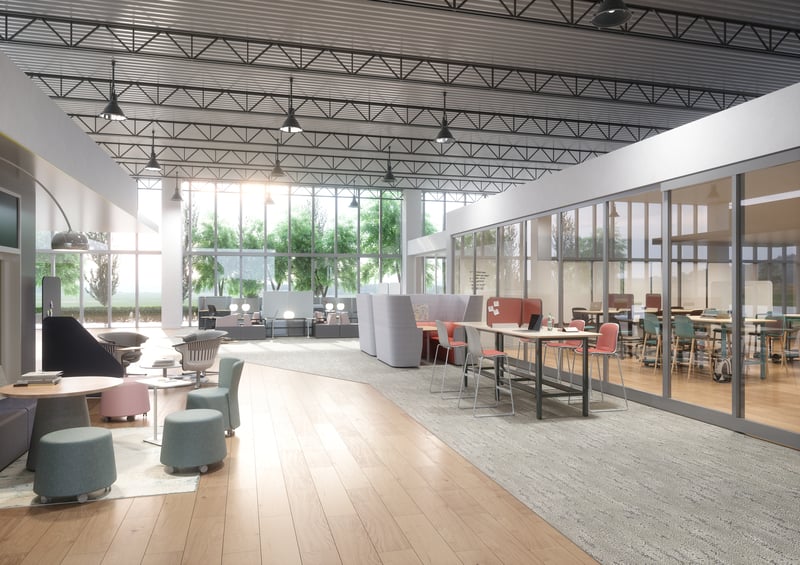 While we have previously sat down to chat about virtual showrooms, or more specifically Infinite Showroom, would you be able to quickly recap what it is?
Virtual Showrooms are spaces that do not exist in real life. It can truly be anything you want it to be since it's not limited to the boundaries of reality. Space always seems to be in short supply, and those who manage showrooms will know this pain point all too well. However, with virtual showrooms, these sorts of barriers don't exist, giving businesses the chance to truly show their solutions in all their glory. From fabric options to configurations, you can show it all and finally give all your solutions the chance to shine.
On a high level, Infinite Showrooms are essentially a dynamic virtual showroom that allows you to create and evolve your showroom according to the needs of your target audience or the needs of the company. This service was essential to many during the pandemic, but even now when businesses are transitioning into the hybrid workplace and for future purposes, allowing companies to stay mobile and tap into a wider market. And while the space may never be built, it will look as real as any physical showroom you may visit in person.
From what you have seen in the industry, what are some of the biggest barriers with building their own virtual showroom?
Personally, I would say there are no real barriers to getting started with virtual showrooms, except the current perception that it's difficult, not necessary, or a solution that would quickly fade out. We are so used to touching, feeling, and living a space that any solution that doesn't allow us to tactilely interact is automatically too foreign or not the right solution.
The mind will react very differently when inside a virtual environment, and having people trust the transition from the real to the virtual world is currently the biggest challenge. However, the good news is that increasingly more people are believing and experiencing the benefits and transformative power that are virtual showrooms, and this faith and confidence is only accelerating.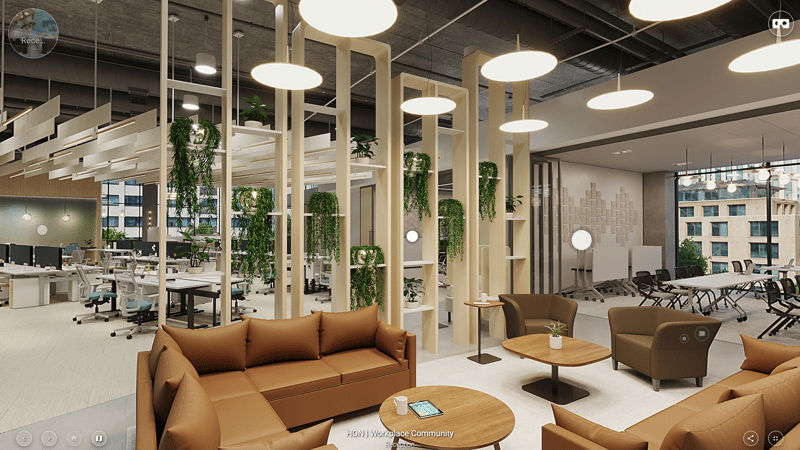 In our last chat, you shared that to get started you need to dream big, plan what you would like to show and add voice to your presentations. How should those interested in working with a visualizations team prepare for a meeting?
The best way to prepare is to look for inspiration. These ideas are crucial especially if it's your first time partnering with a visualizations team. Giving them as much information and vision into what you're hoping to accomplish is important in making sure you're both on the same page and establishing a good foundation for communication.
Then, dream BIG.
Visualizations teams like KiSP Inc. are experts in their field. We will be honest and transparent with what is attainable, but the majority of the time, most people play it safe assuming what they're envisioning is too out of reach. My advice is to always come with your biggest dreams, and let the experts chime in on whether it's a bit to extravagant, or (and it might surprise you) it can actually be built out.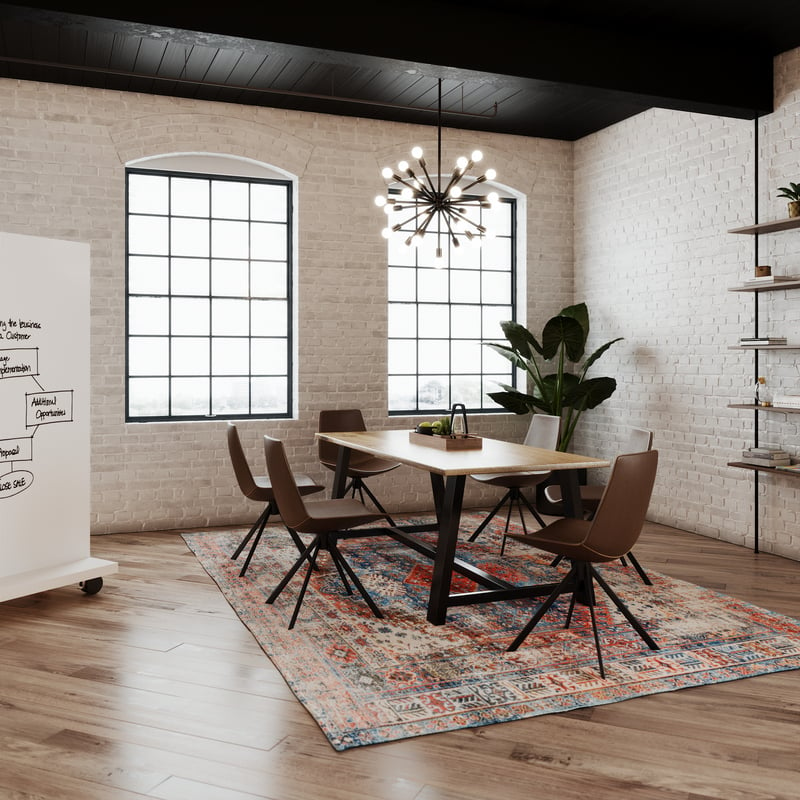 So many businesses are now transitioning into the hybrid workplace model where professionals and teams will have differing schedules. How can teams use their virtual showrooms at this time?
We are currently in one of the most significant and eventful times in the business world. All users are going through a HUGE migration from remote life to a form of the hybrid workplace, and it seems that this move will not reverse or revert. This is the new business reality - both firms and customers like and enjoy the benefits, and the new wave of Millennials and Gen Z joining the workforce will continue to push for this to evolve.
In this day and age, not having a virtual space is like having no web presence. No company will survive today without a website, social accounts, and web-based outreach, and I predict that no company will survive without a virtual space in five years or less. Now is the time to move, now is the time to dive into the virtual.
From the extended period of remote work to now the hybrid workplace, how have you seen the business climate change with virtual showrooms?
It's currently a battle for survival - if you don't have it yet or are not planning to get one, you will fall behind. While companies in the tech sphere have and will continue to warn businesses about the current trajectory, they are ultimately not driving this change; it is the market and end users that are championing this development.
I don't see people going back to travel in order to visit a showroom anytime soon. And even if that happens, showrooms change often.
But imagine showing a space and immersing yourself in it before it's even built. Imagine looking at products inside a showroom before they leave the manufacturing facility. Imagine being able to tap into a market that goes beyond the reach of your city, country, or continent. And imagine measuring people's responses in real-time.
This doesn't have to be a dream. You can make this into a reality - your reality.
---
We like to thank Gabe once again for taking the time to chat with us about virtual showrooms and what you can expect from working with a 3D visualizations team. If you're ready to make the leap and get started with your virtual showroom and view it in full VR, reach out to Gabe's team and schedule a chat with them.