Architects and designers have long relied on rendering engines to bring their projects to life. Rendering adds lighting, depth, and more lifelike qualities to a project's visuals and can allow a client to better imagine the final product. Enscape is a real-time rendering /VR plugin for several different programs and has become increasingly popular because of its ability to produce stunning photorealistic renders. However, Enscape users sometimes face challenges when it comes to file size and how that can impact how easily they can be presented to clients.

The file sizes for Enscape renders are fairly large and that can make getting those VR renders in the hands of your clients a little challenging. Large files can lead to longer download times, and a reliance on the internet speed that can hinder a presentation. Not to mention having to manage file space. Getting around this requires a fair amount of planning if you want to use the native files. It's for these reasons and some enhanced presentation tools that Yulio has become popular among users to share Enscape projects easily and collaborate on their VR renderings.

Yulio was built specifically for VR business, architecture, and design presentations, and offers easy ways for sharing VR projects with multiple people. Most VR projects, once uploaded to Yulio, can be simply shared with a link. As well with our Meta Quest application, you can preload projects onto a VR headset and simply bring them with you to trade shows or client meetings. In this article, we'll explore and provide a guide on how to upload and enhance your Enscape projects with Yulio.
Uploading and Preparing Enscape Files for Yulio:
Uploading and preparing Enscape files for Yulio is a straightforward process. Yulio uses stereoscopic or monoscopic cubemaps to facilitate VR experiences. The easiest way to create the necessary source files is to use one of the provided Yulio CAD plugins within the appropriate CAD software. However, for all CAD programs, if they have the ability to natively create a cubemap compatible with Yulio, it will work just fine. You will need to ensure they are formatted properly so please refer to our cubemap tutorial to make sure you have the correct format.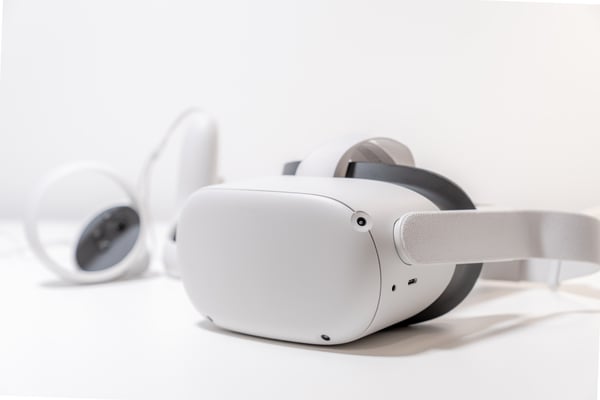 Enhance your Enscape Project
Once your project is uploaded to Yulio, you'll have access to a suite of features that you can use to enhance it. These features can be used to increase the effectiveness of your presentation and allow your clients to explore your project and learn more about your decisions in your design. Such features are:

Hotspots – Create text, video, and image hotspots within your VR project to offer more information about certain aspects of your project. Add an audio hotspot to narrate a walkthrough of the space. Add an image hotspot to show how your initial sketches evolved into the current space. Hotspots allow viewers to explore and learn on their own and allow them to engage with your project in a new way.

VR presentation tools – As a host in Yulio you have access to tools that can let you lead viewers through your VR project. See what they see, and narrate along or call attention to specific scenes using spotlight and markup tools.

Scene options – Set up multiple scenes in one project that allow you to walk your viewers through multiple parts of your projects and offer new viewpoints on your designs.
Present Enscape Projects with Yulio
Yulio makes it easy to present Enscape projects for clients and colleagues. Users can share their projects via a link or a QR code, making it easy for anyone to access the presentation from anywhere, on any device. Yulio also offers client galleries, which allow users to create a virtual portfolio of their VR projects. These galleries can be customized to include branding and other design elements, making them an effective marketing tool for architects and designers.

Enscape is a powerful rendering engine that has become a popular choice for architects and designers. However, Enscape users face several challenges when it comes to the large file size and presenting projects to clients. Yulio offers a solution to these challenges, providing Enscape users with a way to easily upload and present their projects for clients and colleagues. By following our tips and tricks in this article, Enscape users can take advantage of all that Yulio has to offer and create stunning VR presentations that showcase their designs in a truly interactive and engaging way.
---
Want to learn more about how you can take advantage of Yulio to enhance and present your Enscape projects? Book a demo with us today to get a full walkthrough of Yulio's features. Also, check out our guide to choosing the right VR tools for your business and how Yulio makes it easy to incorporate into your existing business strategies.