Happy Halloween from all of us at Yulio!
While most people say that free candy and dressing up is the best part of the season, we beg to differ. Every Halloween, we brace ourselves for another round of exciting but terrifying VR video games that will be released or discounted. Last year, we took a look into why people may enjoy VR horror games and the reasoning behind its popularity. This year, we'll give you a rundown of all of our favourite releases and announcements you can look forward to this Halloween season.
Let's dive in!
1. Oculus Sale
While this announcement isn't necessarily a specific video game, we thought that this would be of interest if you are looking for a sweet deal. If you have been eyeing a particular game for some time, now is the perfect opportunity to score it at a discounted price.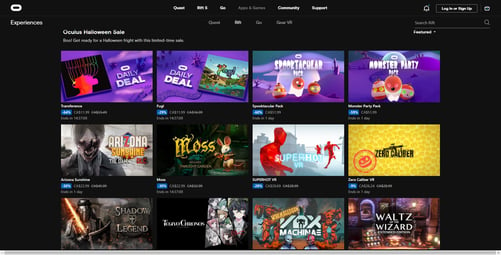 The Oculus store is currently having a sale on select items so that you can celebrate this Halloween season well. If you're hungry for the classic b-horror movie feel or a healthy serving of jump scares, check out their Monster Party Pack. This compilation features some of the most frightening games that will be sure to get you into the Halloween spirit. If you're more in the mood for the supernatural, the Spooktacular Pack may be the one for you. From Mage's Tale to ARKTIKA.1, prepare yourself for a genuinely terrifying experience.
Choose from their various special packs for your Rift or Go device and begin enjoying these seasonal treats!
2. Reiko's Fragments - Now Available!
Get ready for a game that will be fun for your whole family and friends… except for the person in the VR headset.


A few days ago, this brand new haunted house-themed VR game was released just in time for this Halloween season. Reiko's Fragments follows one person exploring a haunted house while solving puzzles to finish the game. How this game differs from most horror games is that your family, friends or stream viewers can join with any web-enabled device to place booby traps or send jump scares to the person immersed.
The game is set in a haunted house with two floors, while the player's main objective is to escape by finding a doll hidden somewhere in the house. But this game would be too simple if it was so cut and dry, right? Well, the creators thought so. To amp it up, while trying to escape, be prepared to see the ghost that will constantly be pursuing you until you find the exit. And depending on what your family or friends are like, get ready to have different types of jump scares come your way.
Currently, there is only one map and difficulty map available. However, their main menu promises a second map and other fun features that will be available at a later date.
3. Dreadhalls now on the Quest
This cult-favorite game is now available on the Oculus Quest, and just in time for a healthy dose of good Halloween VR scares.
Back in 2015, this classic game was first launched on Gear VR and was one of the first full VR experiences to be commercially available. While it was initially built for the gamepad, with further advancements and support in motion control, Dreadhalls is now completely VR ready.
Dreadhalls is a first-person dungeon escape game that randomly generates labyrinths for a series of unexpected terrifying experiences that will be different every time. Developed by White Doors Games, Dreadhalls has stood the test of time with its unforgettable jump scares and addicting storyline.
4. The Exorcist: Legion VR Deluxe Edition
Last but certainly not least, brace yourself for a brand new experience from the "Exorcist" franchise.
Back in 2017, "The Exorcist: Legion VR" was released and featured the first 2 episodes that allowed viewers to try their hand at an exorcism as well as warding off demonic entities. Despite the overwhelmingly positive reviews, Fun Train, the creators of the series, decided to wait on producing more episodes until the supporting VR hardware became more robust to complement their vision better.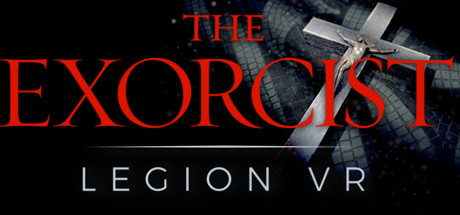 Thankfully, that time has come.
"The Exorcist: Legion VR" deluxe edition was released earlier this month, including all 5 episodes in their "Exorcist" series. This interactive experience is unlike many other horror VR games on the market as it focuses more on the narrative than the gameplay. "The Exorcist: Legion VR" Deluxe Edition is now available for purchase on Steam - plan to confront your darkest most hidden fears with this VR experience.
---
We hope you enjoyed this round-up of amazingly frightening VR experiences - have a very happy Halloween!
Do you know what's scary? Not knowing how you can integrate VR into your business. To get up to speed with learning about business-ready VR and learn how you can be your company's VR champion, register here. For more information about Yulio and our VR platform, check out our complete product tour here.