We're excited to introduce an update to Yulio Jump, our cloud-based rendering platform. Starting today, all Yulio Jump users can now create 2D perspective renderings directly from SketchUp and CET Designer!
Yulio Jump applies lighting and material models with minimal design input required to create VR experiences directly from CET or SketchUp - and now it can do the same for 2D renderings.
Here are a few samples of 2D renderings with using our brand new feature in SketchUp (pictured right) and CET Designer (pictured left):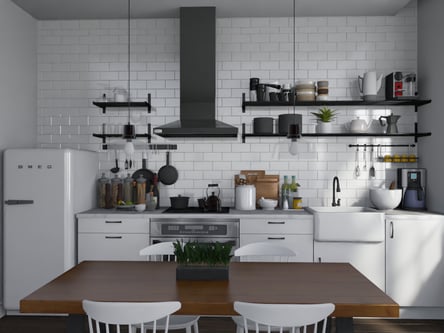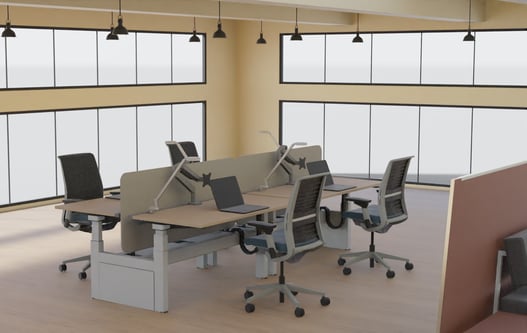 All of our features are created with the goal of making Yulio simple, business-ready VR - and the best way for you to present your vision. We're always looking for ways to remove friction for our users and make VR a part of their storytelling workflow. We know that creating content is one of the biggest challenges - you have a business to run and can't learn new software that lets you produce photo-realistic renderings. Or your design queue is too long to create new visuals for every pitch and client. Now, with a few clicks, in mere minutes you can create 2D renderings to use as thought starters, viability checks and more, before creating your full VR project.
Here are a few points of inspiration from our early testers on how you could use our 2D perspective renderings tool:
Creating close up views of areas or items you would like to highlight in the scene
Overhead shots that would be too disorienting for the end-user in VR
Showcase a variety of shots from different heights or perspectives
Views under tables to show cable management or small organizational details
How to Use Our 2D Perspective Rendering Feature:
If you're a Jump user, creating 2D perspective renderings is easy as you're already familiar with the simple steps.
If you're in need of a refresher, you can check out these user guides for using Yulio Jump for CET and Yulio Jump for SketchUp.
Once you have set up your views and selected the quality of the render, you will be taken to the Yulio Jump extension window.
Pro Tip: Make sure that your drawing in either program includes 4 walls and a ceiling to give a more realistic feel and greater context to your project.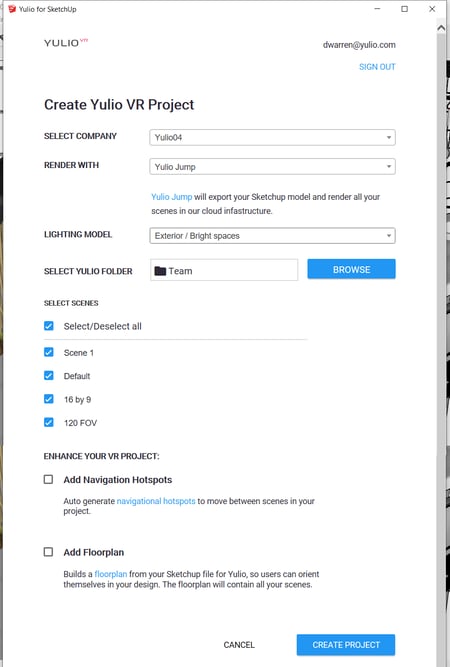 In your toolbar, the Yulio Jump extension will be available and provide additional options and this will be where you choose to render with our 2D perspective rendering feature:
Company: Select the company/Yulio account you would like the project to upload to. Most of the time you only have access to 1 company and it will be listed as the default for you.
Render With:

Yulio Jump = VR/360 panoramas
Yulio Jump Perspective = 2D renders

Lighting Model:

Exterior / Bright Spaces = Select this lighting model if you have a model with a lot of natural light sources. The Exterior/Bright Spaces lighting model relies on the sun to light the scene. If your scene is outdoors or has a lot of windows, this lighting model is the most accurate and will look the most realistic.
Interior / Shaded Spaces = Select this lighting model if you have a model with few sources of natural light. The Interior/Shaded Spaces lighting model uses a special algorithm that combines sunlight with artificial ambient light. If your scene is fully enclosed or has only a few windows, use this lighting model.

Home/Team: If you render with Yulio Jump, you can select the folder within your Yulio account you would like the VR project to be created in.
Photos To Render: Select the scenes you would like rendered
Once you have selected your settings as well as "Render With: Yulio Jump Perspective = 2D renders", select Create Project.
And that's it!
After submitting your project, all you have to do is wait a few minutes for your project to render and we'll send the selected cameras to your email.
Our brand new cloud 2D perspective rendering feature from Yulio Jump that will help you transform your next pitch. Head over to our pricing page for more information.
---
2D Perspective Renderings are currently available on all Yulio Jump, Pro + Jump and Enterprise plans. For a full step-by-step guide on how to use Yulio Jump and our 2D perspective rendering feature, please visit our Knowledge Base. If you have any questions or would like to see Yulio Jump and our brand new feature in action, click here to book a demo today!