For the past few years, our team at Yulio has had the pleasure of attending and being a part of live discussions at the annual SIGGRAPH conferences. SIGGRAPH is an internationally renowned event, bringing together leading researchers, developers, and professionals in the area of computer graphics and interactive solutions to present the latest advancements in the industry. However, like many other conferences this year, SIGGRAPH 2020 will be hosted in a completely virtual format.
Beginning August 17th, on-demand presentations will be available with scheduled sessions, courses, and other exciting components going live the following days. And while we will certainly miss reuniting with old friends and sitting in on fascinating presentations, we are so excited for this year's virtual format.
As part of their countdown to SIGGRAPH 2020, ACM SIGGRAPH is hosting a series of webinars exploring a variety of topics related to all things technology. Just last week, we had the honour and pleasure of partaking in a panel discussion on the topic of Immersive Technologies for Creation and Communication. Our Chief Product Officer, Ian Hall, along with Dave Cardwell, Co-Founder of SPIN VR, and Michael Nebeling, Assistant Professor at the University of Michigan and founder of the Information Interaction Lab, sat down to share their thoughts and insight on the XR industry in the midst of our current situation.
Today, we'll be recapping 3 key points from their discussion on the state of the XR industry now and looking forward. You can also click below to watch the full webinar recording.
Let's get started.
Increase Demand and Usage of XR Technologies
When it came to answering the question "have you seen an increase in interest in immersive technologies since the pandemic started?", all the panelists were in complete resounding agreement that the need to work remotely spiked XR's popularity. Industries like film making, television, and advertising have all highlighted the use cases for the technology amidst the pandemic. However, as Hall pointed out, this global event has acted like a catalyst, fast-tracking industries professionals saw on the roadmap into adopting XR solutions now.
For quite some time, Augmented Reality (AR) and Virtual Reality (VR) have been riding a pretty reliable exponential curve. However, with the pandemic causing entire industries to temporarily stop operations, these immersive technologies have been able to play a large role in enabling businesses to continue doing what they used to do with a twist. With much of the world unable to travel outside of their houses let alone to different countries, Nebeling's XR initiative at the University of Michigan was able to support post-secondary schools in hosting virtual campus tours as well as teach classes remotely. All of the panelists shared the same experience of an increase in demand and usage of AR & VR technologies in their respective industries.
Remote Tools for Visualization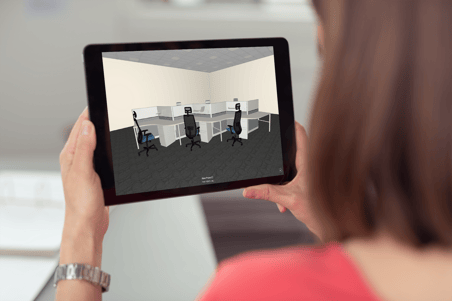 During this period of remote work, industries that heavily rely on visualization have become adopters and avid users of the technology. Cardwell shared his experience working with a large furniture retailer where their workflows often consisted of designing products in-house, sending the specs to a manufacturer, and creating a physical prototype to be shipped back to their offices. This workflow from beginning to end could take anywhere from 8-10 weeks. Especially with international shipping becoming more stringent, getting the finished prototype could take much longer, delaying important projects and drawing out the sales process. With XR technologies like AR and VR, you can export your CAD projects and view your products in a virtual environment in just a matter of minutes. AR allows your clients to walk around, make design decisions, and look at your product in relation to the other pieces that already exist in their space. This saves a ton of time and money on the product development process, which can help deliver your client's needs much faster than before.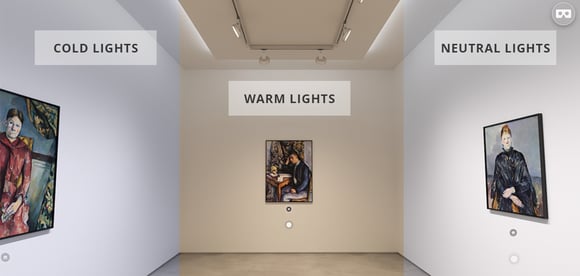 Another industry that has started championing XR technologies like Virtual Reality has been high-end art galleries. Art is a high-touch industry, where clients want an exclusive and personal experience, not just a Zoom call where the vivid colours and distinct textures are blurred out. Since galleries often have the digital rights to the art pieces, Hall shared that they were able to take their assets and create an idealised virtual 360-degree gallery. Plus, hosting virtual gallery walk-throughs allows owners to no longer be constrained by the physicality of the physical gallery. Now, they can annotate, bring in different types of media, adjust the lighting to show off the pieces in the evening, morning, or nighttime, and use collaboration tools to guide clients through their galleries. VR has been an indispensable tool in filling this gap, equipping gallery owners to continue selling to buyers eagerly waiting to decorate.
Challenges Moving Forward
While the XR industry has been able to support so many businesses during this difficult time, there are still a number of challenges in bringing immersive technologies into the mainstream.
Hardware
Nebeling shared relatively early on in the webinar that one of his first challenges with his XR initiative during quarantine was that not all students had access to a VR headset. This issue of equity highlights the barrier of needing an additional piece of hardware in order to participate in the immersive experience. Hall also identified a point of friction with headsets that is distinct to our current situation. While sales reps may previously bring an Oculus Go to pass around in a client-facing meeting, sharing VR headsets during a pandemic poses incredible risks for all participants. The headsets can no longer be a communal tool, forcing professionals to either ditch the hardware, put in place rigorous cleaning practices or equip everyone with their very own personal device.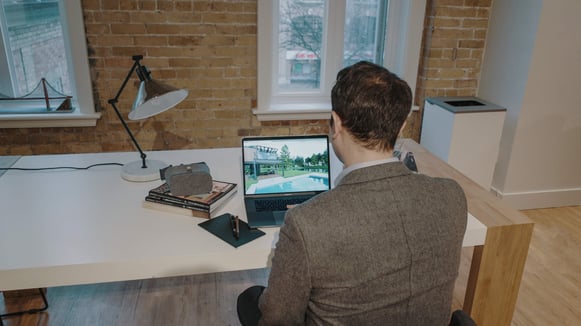 Content
While there has been significant strides in making immersive content creation simpler and more accessible, Cardwell believes we still have a long way to go. Content creation is probably the biggest point of friction that repels people interested from diving deeper and learning more. There are tools like Photogrammetry that have become a great option in creating models for AR, however there is still a significant learning curve that can overwhelm those who are curious. Even for professionals, there are so many barriers that can disrupt exporting their content for immersive technologies. Until creating content can become simple and intuitive enough for the novice to do, this technology will continue to face a difficult journey.
Novelty
The XR industry is constantly innovating, adapting, and pushing the bounds of what we thought was possible. And while it is always good news to have groundbreaking discoveries being made every day, this also means that content from 5 years ago may look drastically different from what is the industry norm now. Once someone buys into the extreme hype and has a mediocre experience, the novelty wears off. Many XR companies now find themselves battling the perception of poor content and underwhelming experiences.
The Future of XR
Although there are very real and valid barriers to mass XR adoption, the future seems very bright. This period of remote work has given immersive technologies the chance to support industries in turning some of the most difficult and challenging times in business and transforming them into opportunities. Whether it be applying virtual solutions in education or incorporating AR into your sales workflows, XR technologies can provide unmatched value to businesses now and when we are all able to return back to the office.
---
We would like to thank ACM SIGGRAPH for inviting us to speak in their webinar series. We would also like to thank Cheryl Lao for moderating the panel as well as Dave Cardwell and Michael Nebeling for the engaging dialogue and sharing their own experiences with XR technologies.
To register for SIGGRAPH 2020, click here.