For the past few months, we have been inspired by numerous industries finding innovative ways to integrate new remote tools like VR into their workflows. Whether it be artists curating their very own virtual art gallery or salespeople conducting remote immersive meetings, we're constantly blown away by so many of you transforming challenges into new opportunities. So this week, we'll be doing a VR round up of 3 of our favourite stories on how people and businesses are using virtual reality at this time.

Anshel Sag donning his Oculus Quest before another intense Supernatural VR workout. Image Retrieved: https://bit.ly/2VGisBw
1. VR COVID-19 Rehabilitation
Early March of this year, Anshel Sag was one of the many unfortunate individuals to contract the novel COVID-19 virus, being sick for a total of 3 weeks including a 9 day hospitalisation period. While he was able to beat much of the virus during his stay at the hospital, it was after he was discharged that Sag noticed a huge change that has happened to his body. After enduring a high-fever for two straight weeks and all of the host of symptoms of COVID-19, Sag lost a total of 20 pounds, much of it being muscle mass. However, while he wasn't close to making a full recovery, Sag looked to VR as a possible route for rehabilitation.
After spending some time app-hopping, Sag stumbled upon a new workout app called Supernatural that was recently released on the Oculus Quest. Without the option to attend any recovery programs or to head to the local gym, Sag was intrigued to test out their claims for providing a VR workout experience that no one has experienced before. From his experience, Supernatural absolutely lived up to their promise and even exceeded his expectations. With their immersive simulated workouts, Supernatural was able to push Sag to not only use his arms, but also get a good workout in his legs with their lunging and squatting drills. Between watching his diet and doing the Supernatural VR workouts, Sag is now fully recovered from COVID-19 and attributes much of his speedy recovery to this virtual exercise app.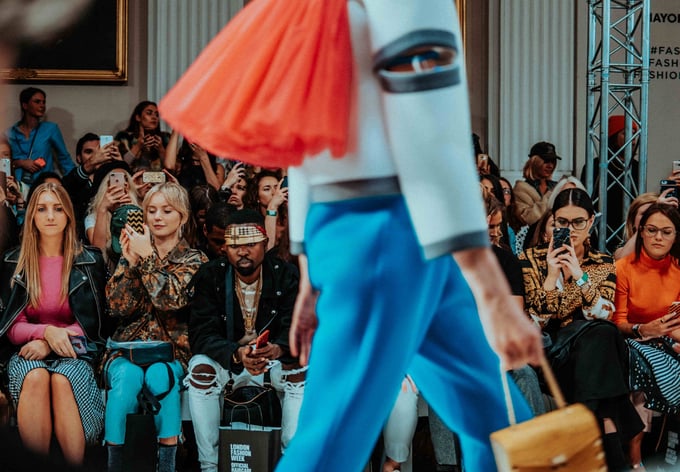 Paris Fashion Week is going virtual for the first time ever.
2. Fashion Week Going Virtual
Fashion Week is still months away, however there is still so much uncertainty as to when it would be safe to congregate for physical events. One solution that many in the design and arts community have turned to during this lockdown period are virtual events, showrooms and galleries. Virtual events have provided an outlet for so many creators to share and exhibit their artwork without putting themselves or enthusiasts at risk - not to mention the added benefit of artists being able to interact with a global audience.
This October, Paris Fashion Week will host its first ever Virtual Reality fashion event. The Circular Fashion Summit by lablaco will be collaborating with AltSpace VR from Microsoft and Oculus to provide a platform for core industry leaders to share their expertise on some of the most pressing topics in the fashion world currently. Plus, there will be a time for viewers to meet the latest emerging designers that have and will continue to push the boundaries of beauty, creativity and garment-storytelling. While Fashion Week isn't the only world-renown industry event to have gone virtual this year, this massive shift of VR adoption signals the current direction events are heading to and highlights the need for these types of technology in connecting people near and far.
Tickets will be available for events on the 3rd and 4th of October, so register here to experience an historic once in a lifetime Fashion Week experience!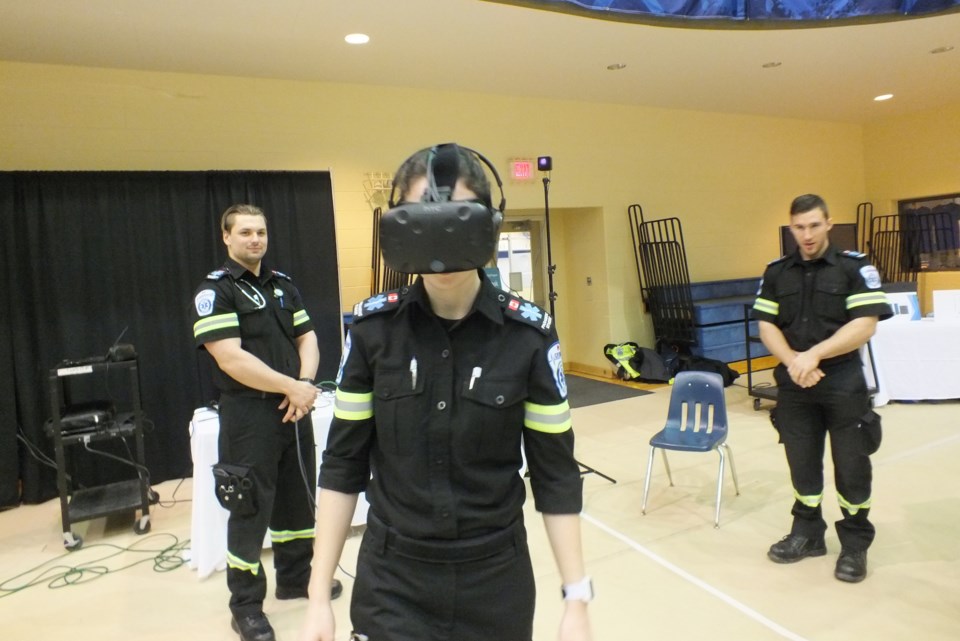 Students in trades schools are now able to get a greater hands on learning experience. Retrieved from: https://bit.ly/2VGYfeL
3. Trades VR Learning
When the pandemic started to spread globally, one of the first industries to react and enforce a lockdown of facilities was the education sector. Students, faculty and administrators from primary school all the way up to post-secondary have had to transition swiftly into an online virtual learning format. While online curriculum and courses have been a form of learning for decades, the sudden change in format particularly affected those in trades schools and colleges. Without the ability to attend class or to meet in person for tutorials or lessons, many students have not been able to get the hands-on training required to be a skilled trades professional.
Fortunately for Georgian College in Barrie, Ontario, the college had "already been exploring VR (virtual reality) and simulation technologies in a variety of our programs," said Kevin Weaver, Vice President, Academic. Prior to COVID-19, Georgian College had already been taking steps in giving a better virtual experience for their students. From their science department providing the opportunity to learn at the nanoscale to students in the fine arts painting and sculpting in VR, Georgian College has been able to use virtual solutions and VR to help their students get as close to learning with their hands as possible.
While nothing can really beat face-to-face labs and hands on learning, COVID-19 has increased the urgency of using immersive technology in education. And as Georgian College continues to operate remotely, administrators have already planned and promised for more hardware and software support for a number of different programs.
---
We hope this VR roundup has been able to inspire and encourage you to explore how you too can integrate VR into your workflows. To see how other businesses have integrated VR into their workflows and experienced success with the addition, click here to download our Whitepaper. To hear how an architectural firm used our Yulio VR platform to enhance their projects and to communicate with their clients, click here to read our full client conversations.