Attracting clients to your interior design business is no easy task. With a vast sea of competitors that are all highly skilled and want to be heard, having your business stand out among the crowd is crucial in helping you win more business. Plus, as businesses continue experiencing the new era of digital transformation, traditional practices of outreach are starting to get outdated.
So what else can you do?
One area that modern interior design firms are investing time and energy in developing is their digital presence. While word of mouth and referrals are still a popular method of attracting prospects, utilizing various online platforms can help you tap into new business that will broaden your range for outreach. Nowadays, businesses that don't appear on Google or on any social media platform can be seen as illegitimate. Especially when it comes to interior design, not being able to learn more about your firm or see an online portfolio can make it difficult for prospects to trust in your expertise. So, with that in mind, it may be time to invest some resources in ensuring your voice is heard in the digital sphere to never miss out on any great opportunities.
Here are 3 digital tips to help attract clients to your interior design business:
1. Revamp Your Landing Pages or Website
Whether it be the landing pages you have created or your business's website, your webpages will most likely host your prospect's first interaction with your business - it's important to make it count. While good copywriting and an aesthetically pleasing theme can make a great first impression, including interactive elements on your pages is a great way to catch a site visitor's attention.
If you have been an avid Facebook user for the past few years, you may have seen a slight change in viewing videos. Previously, to watch a video on the Facebook browser or mobile app, you would have to click on the video to start playing it. Now, videos will begin auto-playing when you begin scrolling down to the section. The reason Facebook made the shift to this method of viewing is that there is great power in visual cues. While their research shows that the majority of ads that they run include audio, Facebook found that videos without sound can still be equally as effective in hooking the audience.
While you may already have rendered images or even videos on your website, another form of media that could easily grab your visitor's attention is embedding a VR project onto your website. Virtual Reality has become a tool that interior designers turn to in order to share their visual stories in a clear and stunning way. The immersive and interactive elements that VR provides can give your webpages an extra boost in catching a visitor's attention and retaining it for a longer period of time. Since a virtual experience prompts the user to look up, down, and all around, that curiosity to want to see more can encourage site visitors to stay longer or to reach out with more questions.


2. Create a Blog
While most interior design firms will have a fully functioning website, the same cannot be said for a blog. One common misconception of starting an interior design blog is that it's a waste of time and it's not worth the upkeep. And although it does take effort and time writing up quality content for others to read, a business blog serves a much larger purpose than just sharing your thoughts on a few topics.
The biggest way a blog can attract clients to your interior design business is creating searchable content that can lead prospects to your website. Whether it be providing an answer to a question they typed out in a search engine or valuable insight from the eyes of an interior design firm, blogs allow you to create more opportunities to capture a wider audience's attention.
To paint the picture more clearly, imagine you're a fisherman casting your rod to catch some fish. While one rod can do the trick, imagine having 5 or 10 rods in different places all trying to reel in fish back to you. Having a website is like fishing with a single rod - it can still attract prospects to your business but if you could cast out more lines to catch more fish, why wouldn't you?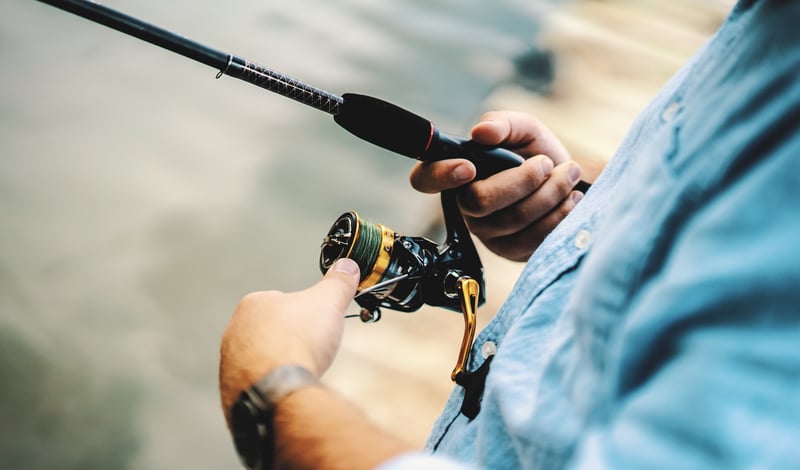 Having a business blog allows you to captivate a wider audience, much like having multiple active fishing lines.
From industry news to tips and tricks from the design team, having a business blog allows you to create more content that could catch the attention of many looking for your services. Not only does it allow your firm to demonstrate its expertise in interior design but your blog visitor will be more likely to click around your website to find out more about your firm and even the services you provide.
3. Build Your Presence Online
Apart from considering starting a blog and relooking your webpages, the last piece we're going to look at is building your presence online using social media. The majority of people in the world currently have at least one platform that they are relatively active on. From Facebook to LinkedIn, social media has quickly become a part of an average individual's daily routine as well as a part of many business's workflows. Aside from connecting all different types of people from every corner of the Earth, social media has become one of the most powerful and important tools for businesses to connect with current clients and prospects. Not only are most platforms free and accessible for anyone to use, but there is a platform for every industry and every business.
Most companies today have a profile on both Facebook and LinkedIn. Even existing on these platforms has become the modern way of legitimizing your company. And while you may already be on both Facebook and LinkedIn, one other platform that interior designers could consider is Instagram.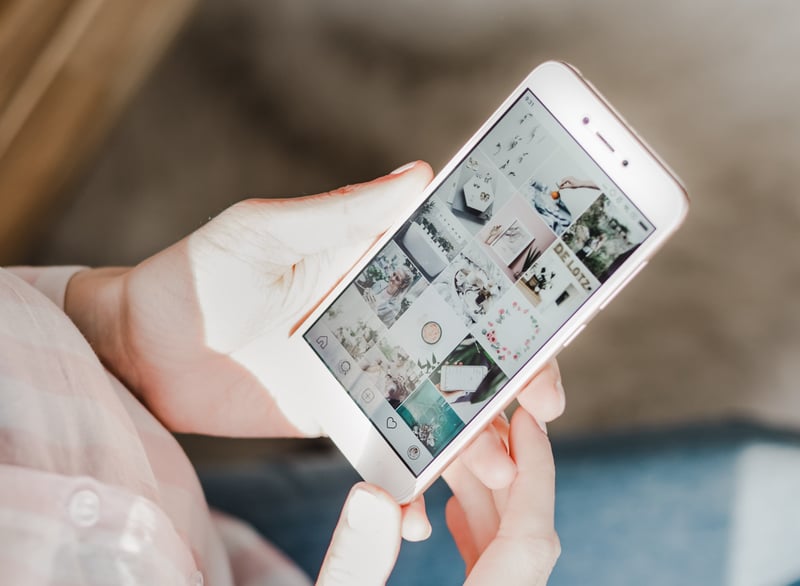 Show off your stunning curated spaces on your Instagram profile.
Instagram is the largest photo and video sharing social networking platform where users showcase their library of stunning images. While Instagram is the choice-pick for numerous B2C companies, B2B businesses, especially interior design, have also found ways to make the platform work with what they are trying to achieve. Whether it be showing an exciting photorealistic project or even an employee highlight, Instagram allows you to share content that could attract scrollers to explore your beautifully curated account. Plus, being an active user on Instagram can again establish more credibility as well as give you another avenue to engage with prospects and potential clients.
Start Today
While establishing your digital presence may take some time, taking the effort to do it well could be one aspect that could make you stand out from your competitors. Whether it be considering new platforms to highlight your voice and expertise or reviewing your current webpages, making your online presence known will only set you up for success as the business world continues to be transformed by technology. It's time to rethink and prioritize your online presence in order to attract clients to your interior design business.
---
Here at Yulio, we strive for excellence in performance and integrity when it comes to our product, and customer service. To try our program for yourself, sign up for our free 30-day trial (no strings attached). Check out our Whitepaper on the right way to integrate VR into your business for maximum ROI.
Original post from March 5, 2016.