When presenting to a client you want to make sure they are attentive and actively engaged in the information you are telling them. Being engaged means that they are listening and absorbing the presentation. You do have to do some work to make sure you are getting their mind active, rather than having them be a passive audience member.

There are lots of ways to engage with your audience including asking them questions and pausing to allow conversation and follow-ups. However, taking advantage of tools such as Augmented Reality or AR is an even better way to create a uniquely engaging experience for any viewer. Even more so when you combine that experience with another tech such as Virtual Reality or digital showcases.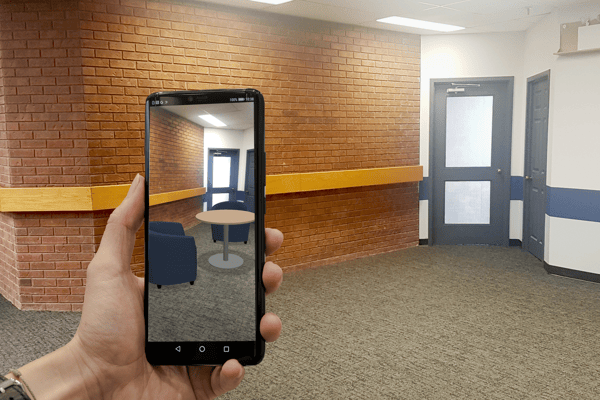 AR is still somewhat new to the presentation game. If you need a little refresher on what exactly AR is and how it works with its close cousin, VR, then you can check out some of the articles elsewhere on this blog. But you may be here wondering what some tips for using AR in your presentations are. Don't worry, Yulio has you covered. In this article, we will offer up some top tips for using AR in your presentations and how Yulio's AR features can create, enhance and present your ideas in brand-new ways.
Consider Your Space
When presenting in person, you will want to consider the space in which you will be demonstrating AR. You will want to make sure you have a fairly open space that can fit the object you will want to visualize. You want this so that the AR representation is accurate and doesn't intersect with anything else in the room. It's not great to have your beautifully rendered piece of furniture sitting on top of something else and making the scene seem crowded.

You also want to make sure you have enough space so that your audience can get up and walk around the object. You will want to encourage them to explore the render and see it from every angle. This is a great way to get them engaged. You can prompt them with questions as they examine or more likely they will come with questions of their own. The bottom line, make sure you have a space that could fit the object as if you were bringing it in. If presenting remotely, make sure to share the AR link with the member so that they can explore in their own time if the immediate location they are in isn't large enough.
Put the Tools in Their Hands
When presenting AR you want to have a way to get them to explore the experience themselves. If you are the only one holding the device that is capturing the AR render, it will be hard for others to follow along. Putting it in their hands with their own devices, will really open the experience and get everyone up and moving around.

To help facilitate this, Yulio allows multiple ways of sharing projects or AR showcases. You can either share the URL to their project or they can open the project on their mobile device and select the AR hotspot to start viewing the object in AR. However, we also have allowed you to share an AR hotspot via a QR code. Let's say you're running a Yulio presentation either in person or remotely. You can click on an AR hotspot and bring up a QR code that anyone viewing the presentation can then use to be taken immediately to the AR experience. No app downloads, no messy interface, just quick results, and engagement.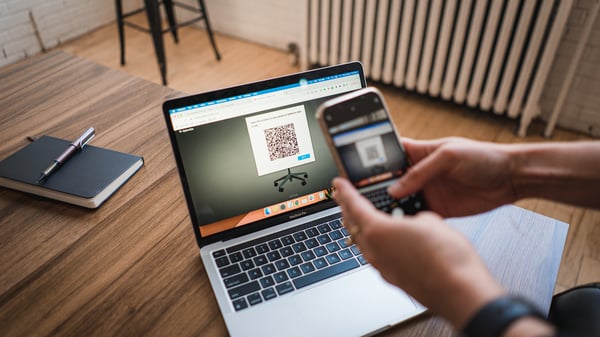 Choose a Variety of Products/Objects to Display
One other tip is to make sure you have a variety of AR objects to showcase. The first thing you may want to consider is a variety of objects with different sizes. You can show off smaller objects such as chairs or desktop items. These will be quick to view and explore for your viewers. But if you also introduced some larger scale objects such as couches, tables, and desks, these will take time to explore and walk around and get a chance to use AR.

We also recommend making sure you have a variety of objects to make sure you can show your client or prospect some alternatives to your original choice. They will likely want to see other options and it can be helpful to have all of those available in AR to feel like you've anticipated their wants. It is good just to come prepared.
AR: The Way to Engage
We hope that you've enjoyed these tips and tricks and it's got you thinking about how you can start including AR in your presentations. It's very easy with Yulio and its AR hotspot features. There's still time to become an early adopter of AR and wow your clients with unique presentations and pitches that take advantage of the latest tech. Make sure to check out our other AR content and learn more about how Yulio can help you create, enhance and present.
---
At Yulio we recognized the impact that both AR and VR can have in the business world, and we saw how these tools could support those who work in the furniture, architecture, and design worlds to bring their ideas to life in a way that would create memorable presentations for their prospects and clients. We offer VR tools that bring designs to life and allow you to explore and share them in a brand-new way. And we've worked with our partners to create AR experiences to show how your products can fit into someone's design and real-life space.

Want to start investigating VR or AR for your business? We have guides on what VR is, why it might be right for your business practice, how to integrate VR into your existing workflows, tips for selecting the right VR technology and technology vendors, and finally, IT, training, and budget considerations you need to know. Or check out our guide on VR in the buyer's journey.