It's a new year, and you know what that means - new tech. Immersive reality hardware is perhaps one of the most fast-paced spaces in the tech sphere where headsets and tools are constantly evolving into a better and far more powerful version of themselves. And now that we have entered into 2022, we're excited to share our top picks for the best VR headsets in 2022 and two long-awaited exciting headsets that are rumoured to be released this coming year.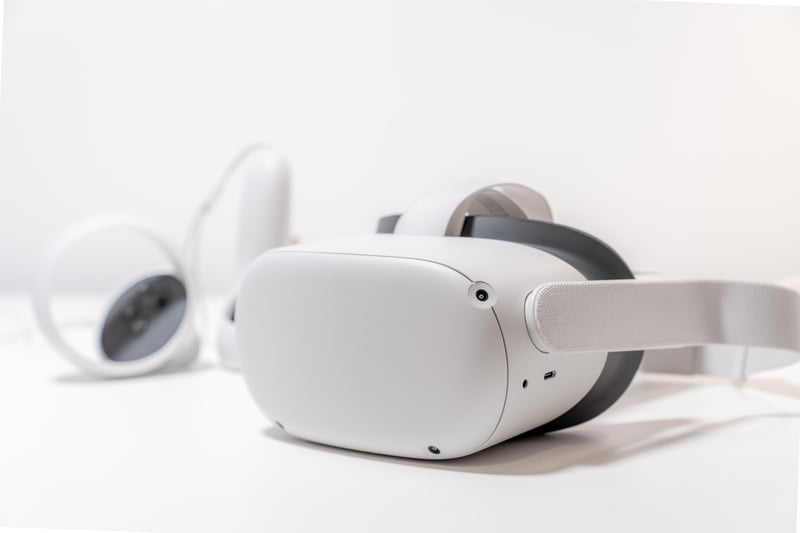 1.

Meta (Previously Oculus)

Quest 2
Ever since Meta released the Meta Quest 2, the headset has been a steady favourite of ours. Especially since our users utilize the power of VR for business presentations, checks between iterations, and both in-person and remote pitches, Yulio users need a tool that will fit seamlessly into their workflows yet will adapt to the current ever-changing business climate. It is the fact that the standalone headset can easily be taken to and from the office or used at home that sets the Quest 2 apart from other similar solutions.
However, beyond the flexibility, the Quest 2 offers, the headset itself is an intuitive high-performance piece of hardware, perfect for professionals looking to impress and captivate their audiences even if they're first-time VR users. Their comprehensive onboarding feels much less like training and more like a fun game. Plus, all the barriers that came with tethered headsets like setting up sensors, allotted space for the boundaries, and a powerful (and very pricey) PC to support the headset are not a problem since all you truly need is just the headset.
The best part of the Meta Quest 2 is that it only costs $299USD. Just a few years ago, headsets that were far less advanced cost significantly more to invest in. It truly signals how quickly the industry and its hardware evolves and is an incredible feat for both Meta and the consumer that can afford to experience VR without breaking the bank.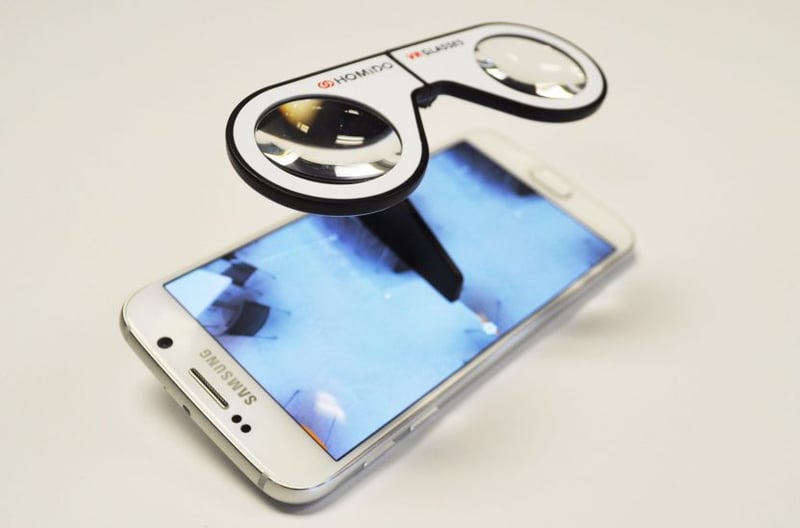 2. Homido Mini
Our other favourite VR "headset" we recommend to all our users is the Homido Minis. The Homido Mini is not a VR headset, but a VR accessory that can be easily slipped onto most smartphone devices. This clip-on is one of the most intuitive, compact, and lightweight VR accessories that pack a huge punch and delivers an immersive effect. For a while, the Google Cardboard was the most popular choice among those using mobile VR. And while it most resembles what an actual VR headset would look like, the end result was bulky and often times lacklustre. We found the Homido Mini is perhaps the best and most affordable solution that gets you as close to the stunning immersive experiences you would get with a VR headset with a simple clip-on.
Especially in business applications, the Homido's are a great solution for various occasions. Whether it be a small branded merch gift at a tradeshow or mailing your clients their very own personal VR "headset", we and our clients have found this accessory that was incredibly effective. Plus, it is extra useful during pitching and presentations where you can clearly see your client's face, allowing you to better read their body language. For under $20USD, the Homido Mini is an affordable option that excels among other VR accessories.
COMING SOON:
Project Cambria
Perhaps you've heard of this "Project Cambria" buzzing around on social media or from friends. But if this simply sounds like someone is trying to revamp a font, allow us to introduce this project.
Codenamed Project Cambria, this brand new high-end VR headset is Meta's latest venture, further building out their future metaverse ecosystem. This physical and digital intertwining is key to Meta's future, where users will be able to interact and connect within a completely virtual setting.
While there is very little known about the headset, here's what we do know based on their latest Connect conference last year:
Will be an all-in-one solution standalone headset
May have the option to connect headset to PC
Likely ore advanced vs. entry-level Quest solutions
Projected release closer to holiday season
New experiences coming soon
Many have been asking whether Project Cambria would succeed the Meta Quest 2 and be next in line to dominate the market. To give you the short answer, Project Cambria will not replace Quest headsets.
Meta Quest solutions have been incredibly successful in the consumer market because of their ease of use. The Quest 2's successor will be the Quest 3, which is rumoured to be introduced in the upcoming Connect conference, and released the following year in 2023. Project Cambria will be targeting those seeking a more sophisticated and premium experience, and its pricing will likely reflect it.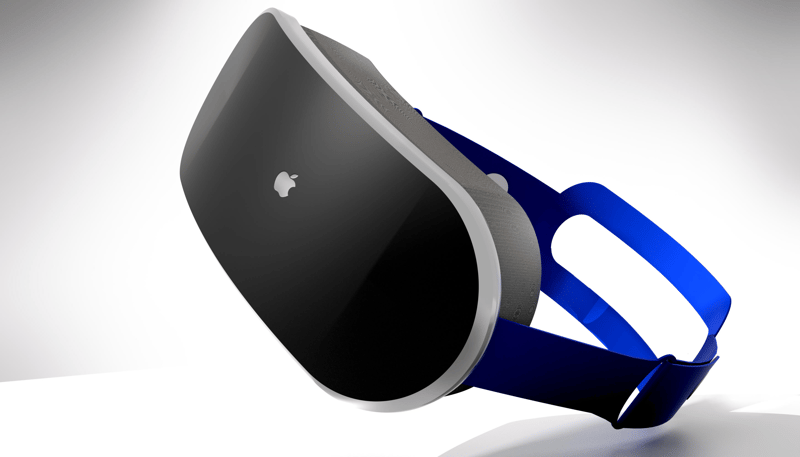 COMING SOON: Apple VR Headset
And finally, let's talk about the Apple VR Headset.
Since 2019, Apple has hinted at the development of an immersive reality headset. From patent filings to inviting industry professionals and forming teams focusing on AR / VR endeavours, Apple has been slowly revealing their plans for their headset. At the time, there was yet to be word on whether it would be purely a virtual reality, augmented reality, or mixed reality headset. Fast forward a few years, it is now confirmed that Apple will be releasing their first-ever VR headset.
Initial rumours projected this headset would be set to launch later this year. However, more recent rumours have been pivoting to a delayed release in 2023.
Similar to Project Cambria, there is little known about the Apple headset. Some are reporting the VR headset will be as high performing as M1 Macs, and will use the same 96W USB Type C power adapter as the 14 inch MacBook Pro. And now, the former Meizu co-founder and VP hints that the new headset will support 8k resolution.
In true Apple fashion, there are still a lot of unknowns and much left to our educated guesses and imagination. However, experts are excited to see how Apple's headset could rival or even triumph over Meta's Project Cambria headset. Only time will tell who will come out on top.