When comparing VR headsets for business, it is more than navigating the many new VR headsets that are coming to market. One has to consider what device or experience is going to deliver the best impression to your clients through presentations, how it can provide a return on your investment, and how effectively your colleagues or employees can use the hardware. In this post, we want to provide you with several factors you should consider when choosing the best VR headset for your business.

Why You're Using VR
There are many different reasons firms use VR--and your motivation for it will affect the kind of hardware you select. Ask yourself: How much do you intend to make VR a part of your firm's marketing efforts? Firms who truly want to be known for their VR services and reinforce branding at every opportunity might consider ordering branded headsets to leave behind with clients and prospects.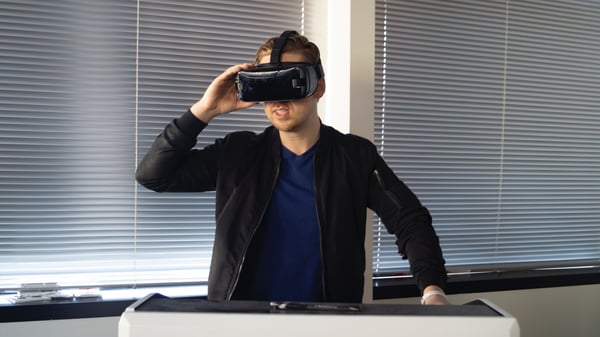 Are you using VR to cut down on travel time? If so, you'll need to make sure your client is set up with and comfortable using a VR headset or some other accessory that allows them to view your projects.

You need to consider what your purpose is for looking to incorporate VR into your business and develop your VR strategy, as that will impact your other considerations as well. While you may still have your questions and concerns about VR, there is no denying how the technology can help speed up your time to close as well as provide your clients with a clear and memorable experience. If you are still unsure, we do have several articles that go over why you shouldn't feel intimidated by VR.

Your Technical Needs
For VR devices, there are two categories you can choose from – cost-effective VR accessory "headsets" that will get the job done and/or high-end VR headsets that can deliver stunning and immersive experiences. Headsets and accessories that require very little startup cost are perfect for businesses completely new to the VR scene and are looking to test the tech, before investing in higher-end devices. On the other hand, with high-end VR headsets, you can be sure that your prospects and clients are truly stepping into your design and being fully immersed in a way only possible with virtual reality.

Before we break down these two categories and our choices for them, start by considering your technical needs to help you answer the question of which headset will be better suited for your business. One way our clients have found business for VR is in quick, impromptu, or out-of-office demos when prospecting for new business. However other businesses have focused on pitches in their boardrooms, or the presentation of designs when seeking feedback and sign-off. Whatever issue you are looking to solve with VR, headsets suited to the task are key. Based on our user's feedback, here are our recommendations for the best business VR headsets.

Your Budget


Cost-Effective Option – Homido Mini
Homido Mini is a key player and our pick for VR headsets/accessories that allow you to try VR before jumping into more complex and advanced hardware. Costing around $15 each and working with any smartphone, the Homidos have greatly helped revolutionize the accessibility of VR and have allowed small independent businesses and firms to harness the power of virtual reality.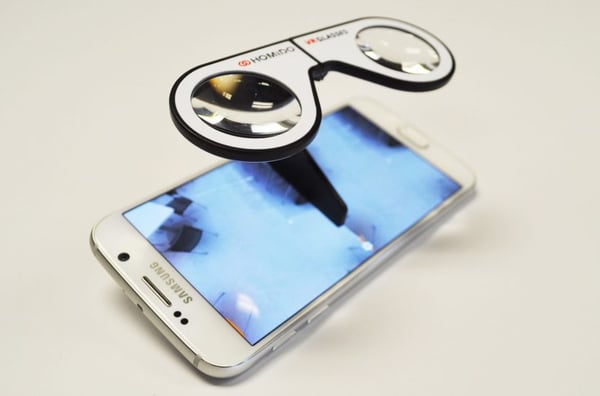 The Homido Mini is small enough to fit in your pocket, offering up more opportunities for sales teams to bring VR with them on the go. Get quick access to your VR projects, easily take out your smartphone, clip the Homidos on, and share it with clients. For completely remote partnerships, Homidos are available on several online retailers, so you ship a few pairs to a client's office for the whole team to explore and enjoy your VR projects. However, you use them, they are lightweight, compact, and an effective affordable option. You can also reach out to Homido and get headsets branded with your company colors and logo. We use them at tradeshows and presentations, and they offer a solid viewing experience and an exciting giveaway.

The Homido minis and other similar lower-end headsets/accessories are effective for mobile VR experience, but they won't provide an as immersive a viewing experience as higher-end devices because it is still easy to sense the real world while in the virtual environment. And while it allows you to see a person's body language and facial expressions while viewing, something that can be key in pitches and presentations, it is a more cost-effective option for those looking to experiment with the tech.
Portable High-End Experiences
The increase of immersion using higher-end headsets is an effective sales tool in the right presentations. For those looking to get this higher-end experience, we recommend the Oculus Quest 2. Starting at just $299USD, you can get your hands on one of the most advanced VR headsets currently available on the market. For more specs and a further in-depth review of the headset, you can read our post here.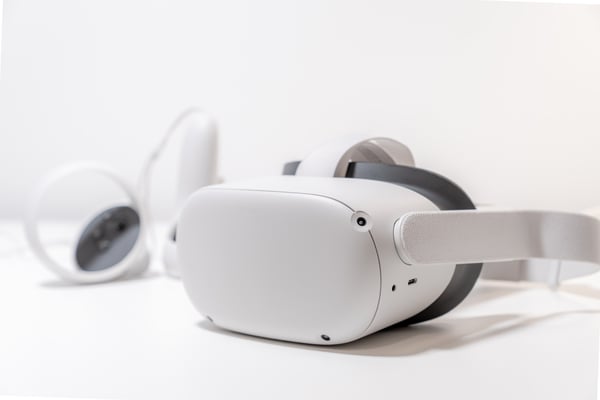 Meta's Oculus Quest 2 is a standalone headset, which simply means that all you need to use the Quest anytime and anywhere in the headset and just the headset alone. No need for an external PC or really even a smartphone. This is the perfect headset for businesses wanting to make an impact with VR without the complexities and inconveniences tethered headsets and systems require.

Some other considerations when allocating some of this budget to VR headsets are the following:
How many headsets are you planning to invest in? One for the company? One for each salesperson, client, or 3D author? Maybe you're investing in a few good-quality headsets, or a large number of lower-quality headsets--or both!
What percentage of your total VR budget can you allocate to VR? Read up on Popular Headsets and Pricing to inform your decision.
Considering Your Client
While you've considered using VR for your business you must also consider how VR will work with your clients. You need to consider the physical experience of using the headset as well as their technical familiarity with the technology

Does your client wear glasses? Typically, glasses are awkward with lower-range headsets that have you slide in your phone. Alternately, these pocket-sized Homido MINI glasses allow users to keep their glasses on while experiencing VR. We also recommend removing the straps on a headset if they have them as that can help with glasses as well as make the experience feel less claustrophobic.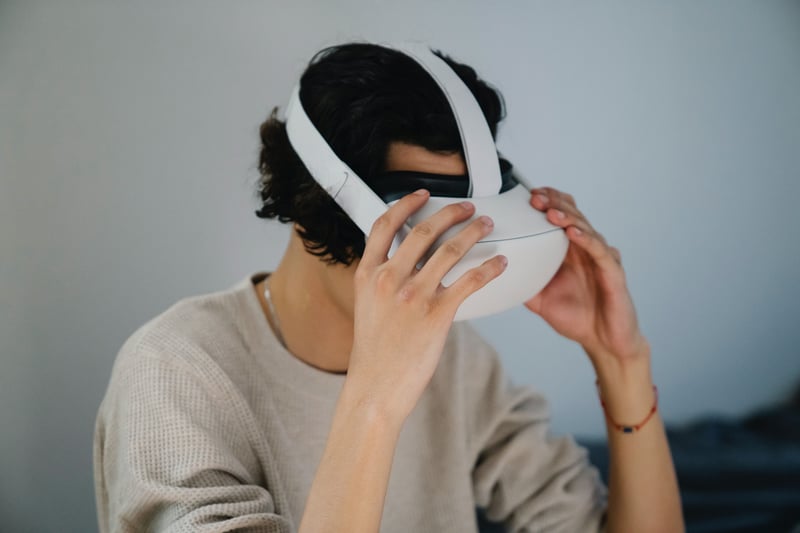 How technical is your client? Would they be comfortable receiving files from you to view on their smartphone and headset? If you think they would be receptive to this, be sure to start by explaining to them how the collaboration process would work with this new technology and walk them through connecting their headset and downloading the Yulio Viewer app to make sure they're up and running.

Is your client locally based? If not, is it worth sending them their own VR headset for the project? How much is your client worth to you? Is it worth leaving them their headset, and if so, how much are you willing to invest in them?

Of course, the first time you introduce a client to VR, we recommend handing them an already-prepared device, loaded with a few good quality designs, for a smooth first-time VR experience. Talk to them as they're using the headset and explain the basics of navigating VR so you don't leave them feeling overwhelmed. At the end of the day, VR is about the experience for your client, not yourself. You're just helping your clients think like you! You're trying to make it as easy and enjoyable as possible for them while adding as much value as you can to the exchange.
---
Ready to dive in? Sign up for our Yulio 30-day free trial, where you can get full access to our platform and all our great enhancement features! Pair your headsets easily with our platform, and present to your clients - see how easy it is to get started with Yulio.