While the concept of "virtual showrooms" may seem like technology created, inspired, influenced by the COVID-19 pandemic, this solution has existed long before the height of the global lockdowns and mass stay at home orders we experienced during the early months of 2020. Although the sudden Enterprise-wide transition into remote work exhilarated its popularity, architecture firms, furniture manufacturers and even car dealerships have utilized the power of virtual reality as early as the mid 2000's. That's because some of the winning benefits are (and certainly not limited to) the ease in accessing the VR experience, the ability to customize your showroom, and the flexibility to create anything your team envisions.
Today, we're sitting down with Gabe Szriftgiser (GS), the Managing Partner at KiSP Inc. who oversees their CAD and Visualization services to draw from his expertise and gain insight into the true power of virtual reality and why virtual showrooms are a valuable asset in business.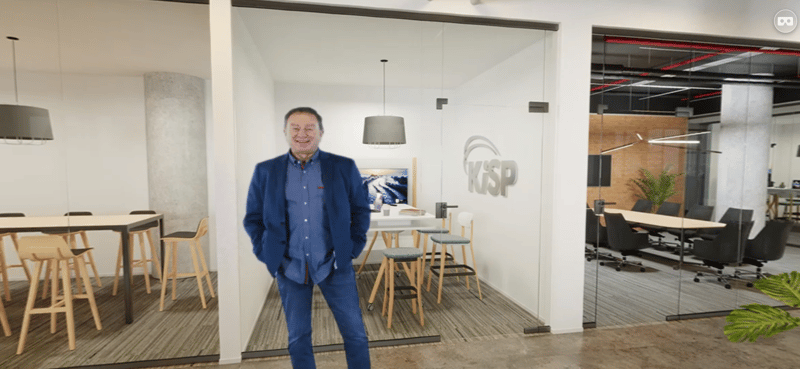 Meet Gabe, who you can sometimes catch introducing virtual showroom experiences like the one above.


Many are new to virtual showrooms or the idea of Infinite Showroom, can you share more about what it is?
GS: To put it simply, Infinite Showroom is an online virtual showroom where businesses can showcase their products without worrying about the confines of space constraints and restrictions. The main idea behind it is to allow businesses and professionals to create showrooms that will evolve with their ideas, that changes and offers "infinite" possibilities. Like with brick-and-mortar physical locations, the space may remain the same - or almost the same - while the interior adapts to the needs of the customer. It's a simple, remote, and mobile solution but gives the business the ease and flexibility to change the way their products are showcased.
How can you use Infinite Showroom?
GS: It depends on the industry, which is also I would say a huge benefit of virtual reality and virtual showrooms - the possibilities are endless with these flexible solutions. Here are some examples that come to mind:
In the furniture industry, virtual showrooms allow dealers and manufacturers to showcase their best sellers or highlight a brand new line being launched
Showcasing spaces that may not currently exist yet and before they are built
Exhibiting artwork in virtual art galleries and connecting pieces from all over the world into one space
Exploring boats virtually like the Malibu Boats virtual showroom
Using it in real estate to show infinite possibilities within a space
This is what I can think of at the moment, but there are so many more ways to use Infinite Showroom!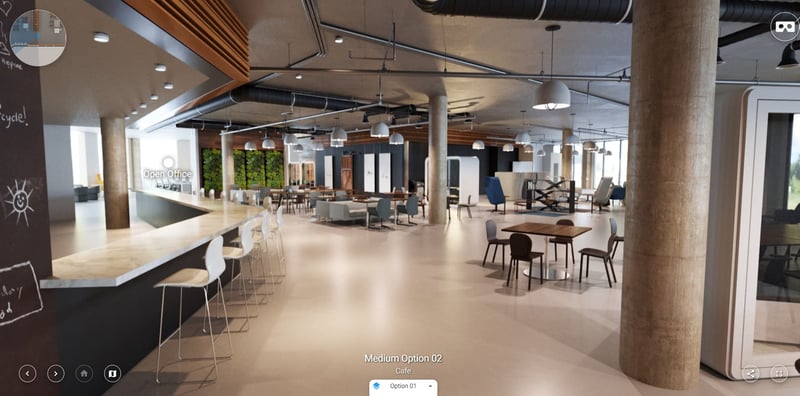 When it comes to Infinite Showroom, remember to dream big - anything is possible with virtual solutions.


What is the best way to get started with building virtual showrooms?
GS: I know that virtual solutions may be a new concept to so many people. However, firstly, you need to know that virtual means no limits. If your dream is to showcase your products on the Moon or Mars, we can definitely build it there! So the first step everyone needs to take is to think of the space first and dream big. Secondly, make a list of products you would like to show. While there is no limit to what you can showcase, it's still important to maintain a sense of flow and order to help you clients understand your space and visual story as well as keep them engaged. And lastly, remember to add voice into your presentations. Enhance your projects by adding text, links, videos, audio to give further context and share important information about your space or specific products.
What are the benefits of showcasing products or a space in this immersive way?
GS: The first and biggest benefit that comes to mind is cost. Building virtual showrooms do not require a physical space or even the physical products themselves, it is definitely a cost-effective solution. Plus, as your experiences are accessible online, your clients do not need to travel to your showroom, reducing travel cost and time spent commuting, which leads into the second point. Virtual showrooms are flexible and mobile, allowing clients to experience your showroom from the comfort of their own home. Especially during this season of remote work, many businesses have found virtual showrooms to be an invaluable tool, helping them to bring their showroom to their clients and continue selling during the pandemic. And lastly, virtual solutions are very adaptable. No longer will solutions need to adapt to the space, but you can curate a space that will adapt and further highlight your products.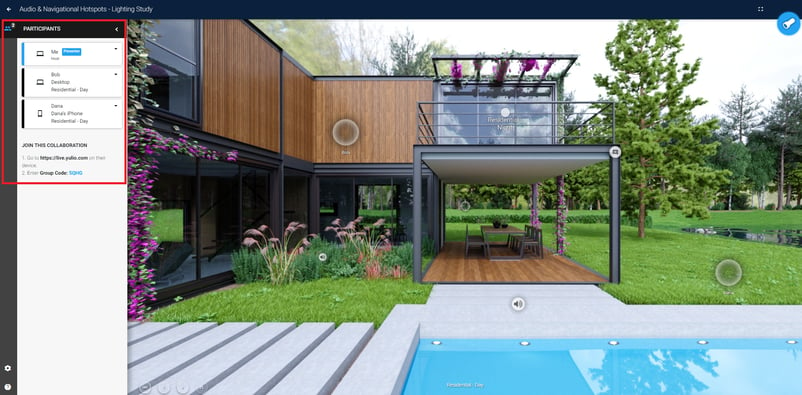 Yulio's Collaborate feature is a powerful tool giving users the ability to see how their clients are experiencing their VR project.
How does presenting with Yulio different from other platforms?
GS: Even for those new to virtual reality (and especially using it for business), Yulio's platform is incredibly easy and intuitive to navigate and has a large collection of tools you can use to enhance your VR projects. Especially with their large library of user guides, step-by-step how-to's and YouTube tutorials, most people can get fairly acquainted with the platform in less than a day. Plus, Yulio has a presentation feature called Collaborate which allows users to host a session with their clients where they can experience the same VR project at the same time. This is the most powerful part of the tool as it gives you direct access to see exactly what your clients are focused on, giving you greater insight as to which products caught their attention or may have questions about. And since there is no limit as to how many people can join your session, you can host sessions one-on-one, for small groups, or even at larger conferences. Yulio's Client Success Manager has even hosted a Collaborate session with over 200 people!
Any other tips?
GS: If you are uncertain or unsure, it's important to connect with people that have the knowledge and expertise to guide you on utilizing these virtual tools. Our team at KiSP are highly trained professionals who specialize in creating photorealistic projects that allow you to tell your virtual story in a stunning and immersive way. We are always ready to create and assist you in breathing what you have envisioned to life. However, I would say my biggest advice especially those new to the concept of virtual showrooms or on the fence as to whether it's worth the investment is to make the move. The world has changed so much in the past year with world events and circumstances pushing us to change, evolve, and adapt. And this need to adapt is necessary. You are in the driver's seat, and it's up to you to take the first step.
---
We would like to thank Gabe for taking the time to share his expertise on the benefits of virtual showrooms and his tips on how to get started. For more details about Infinite Showroom, head over to the Visualizations page for more information. To get started with building your Infinite Showroom, contact the Visualizations team to begin creating today.