2019 was a great year for VR, with plenty of brand new tethered and standalone headsets hitting the market for both businesses and consumers to enjoy. However, with the dust finally settled, it's time to cut through the hype to actually look at the best VR hardware currently available to you.
Perhaps you're looking to invest in VR for the first time, and we can appreciate how overwhelming it can be trying to find the perfect fit for you. So continue reading as we explore 6 different VR headsets for 2020 to find which piece of hardware can answer to your needs.
Mobile
Oculus Go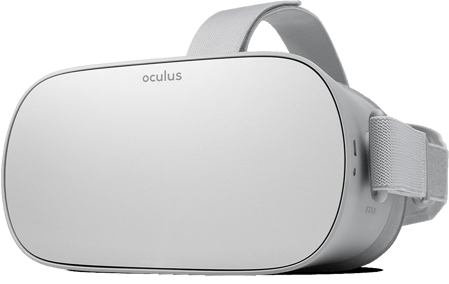 | | |
| --- | --- |
| Pros | Cons |
| Very Affordable | Battery life |
| Clear optics (2560 x 1440 resolution) | 3-Degrees of Freedom (DOF) |
| Portable | No 360-degree walk through |
Released in 2018, the Oculus Go was a revolutionary release since it was one of the first and most notable standalone headsets on the market. Previously, the only mobile VR solutions were the Google Cardboard or the Samsung Daydream that were accessories used to consume VR content hosted on a smartphone. With relatively high resolution, the flexibility that comes with it being a standalone headset, and it's price point (available now as low as $150USD), the Go is still a great headset, especially for business applications. However, compared to more technologically advanced mobile solutions like the Quest, the Go only supports 3-Degrees of Freedom, which doesn't support 360 walk throughs, making the VR experience feel less immersive. Plus, with any standalone headset, you will always need to remember to charge it before use.
Oculus Quest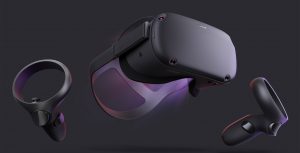 | | |
| --- | --- |
| Pros | Cons |
| 6-Degrees of Freedom (DOF) | Battery life |
| Has positional tracking | Not the greatest for extended usage |
| Uses Facebook's Enterprise management system | Not as immersive as tethered |
Released just last year, the Oculus Quest was one of the most disruptive releases in the VR industry to date. This standalone headset became the bridge between tethered and mobile headsets, providing a high-resolution VR experience that you can take with you wherever you go. Unlike its predecessors, the Quest's sensors are built into the headset itself, allowing the user to experience 6 DOF without needing further support from a PC. However, as with any standalone headset, the battery life and the feeling of immersion can't rival a tethered rig as they are supported by powerful PC's. Not to mention, the headset can seem a little heavy for some people so it's not extremely comfortable to use for long periods of time.
Pico G2 - 4K
| | |
| --- | --- |
| Pros | Cons |
| High resolution (3840 x 2160) | Little content available |
| Free-form ecosystem | 3 DOF |
| Supports kiosk mode | Must use head straps |

The Pico G2 - 4K headset made its first appearance at CES 2019. Like the Oculus Go, the Pico G2 - 4K offers 3-Degrees of Freedom, sporting high resolution for standalone headsets (3840 x 2160). Plus, the current price point is relatively reasonable given the quality of immersion you would experience. However, there are quite a number of downsides to this headset. Since the headset and system are still relatively new, their library of content isn't necessarily full, especially compared to the Oculus or Samsung Daydream platform. Plus, one of the biggest drawbacks is that there is no option to remove the head straps. While the headset does support kiosk mode (having just one application running) which is useful in ensuring people won't get lost in the VR headset, not being able to remove the headset raps is a definite drawback.
Tethered
Oculus Rift S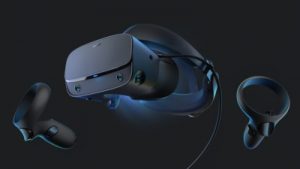 | | |
| --- | --- |
| Pros | Cons |
| High resolution | Not every PC can support (DisplayPort only) |
| Great onboarding & easy setup | Low refresh rate |
| Low cost tethered solution | Not mobile |

The Rift S is a step up from their previous model, the Rift. Not only did Oculus simplify the setup process by eradicating the need for external tracking stations, but we found that their onboarding system was very easy to follow. Without the pole-like tracking sensors, the Rift S allows you to freely roam in VR without the risk of breaking a necessary component of the rig. However, not every PC can support this headset, since it only connects via DisplayPort, not HDMI. Plus, while their refresh rate is relatively good (80Hz), it's actually lower than the previous generation (90Hz). And finally, one limitation that every tethered rig will face is that it is inconvenient to grab-and-go your set up. This added barrier of flexibility can be a huge con especially for those using VR for business.
PiMax 8K



| | |
| --- | --- |
| Pros | Cons |
| Wide field of view (200-degrees) | Visible mura & viewing inconsistencies |
| Best visual display | Low refresh rate |
| Open VR system (compatible with Oculus, SteamVR, PiHome) | Expensive |

Chinese VR startup Pimax first made headlines with successfully developing and releasing their 4K headset. After a successful Kickstarter campaign, Pimax was able to showcase their brand new headset at CES 2018 and began shipping them out to their backers. Some of the obvious pros are the quality of the display and the field of view. The Pimax 8K supports 200-degree field of view, which is far more advanced than any headset currently on the market. However, there seems to be some fine-tuning Pimax needs to continue working on, like various viewing inconsistencies and visible mura. Plus, with a low refresh rate for the price you're paying ($899USD), this could be the headset for you if you value the highest resolution and a significantly wider field of view.
HTC Vive Pro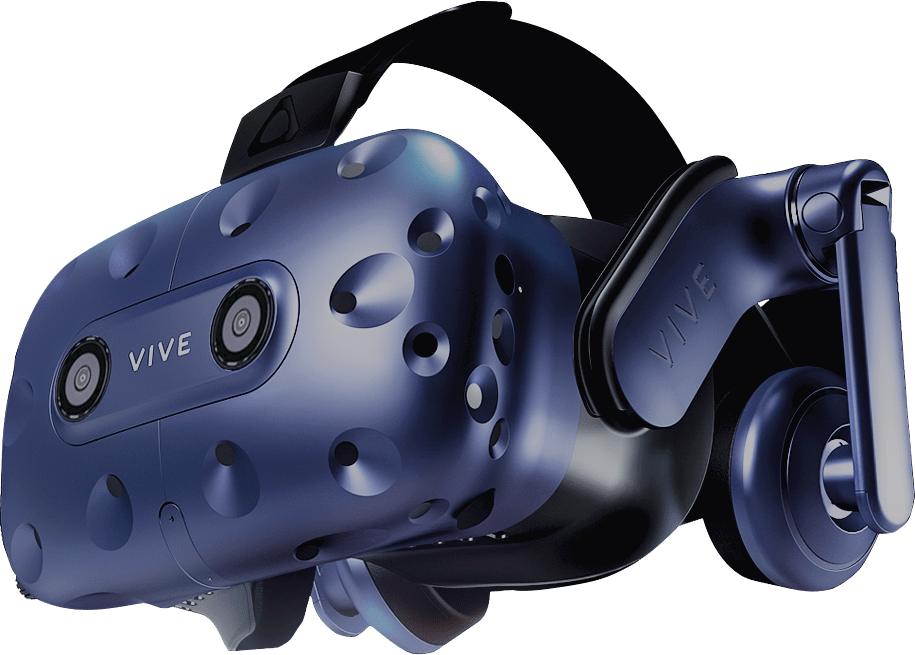 | | |
| --- | --- |
| Pros | Cons |
| High resolution | Most likely will need to upgrade your PC to use |
| Great motion tracking | Expensive |
| More comfortable of the headsets | Slower refresh rate |

The HTC Vive Pro has been one of the top picks by gamers since it's one of the most comfortable headsets currently on the market. Plus, prepare yourself for an incredible VR experience. The Vive Pro has incredible motion tracking, making whatever you're experiencing in VR feel like reality. This headset is especially great for video games, however it does come at quite a high cost. Not only is the headset itself expensive ($800USD), but you most likely will need to upgrade your PC to use it. Compared to their previous generation of headsets, the Vive Pro requires a lot more power to run it. And while it still produces an incredibly immersive VR experience, its refresh rate (90Hz) can sometimes tarnish how real VR could feel.
Time to Invest in VR Today
We hope our VR headsets for 2020 roundup was helpful in weighing out the pros and cons of each piece of hardware to help you with picking the right solution for you. So whether you decide that standalone is the way to go or you're ready to make the investment for a tethered rig, make sure that the headset can support a wide range of applications and will ultimately support you in however you choose to use the hardware.
---
Here at Yulio, we strive for excellence in performance and integrity when it comes to our product, and customer service. To learn more about how VR can enhance your business workflow, sign up for our FREE 5-day email course. To learn more about us and what we offer, please visit our page or take our product tour.