These past two months have been quite a whirlwind in the VR community. Back in early August, Samsung announced their withdrawal from VR technology by announcing that their newest Galaxy 10 and note 10 plus smartphone and all other future products will not be compatible with Gear VR.
Now, Google seems to be following suit.
Google announced in October that they also will be discontinuing their mobile VR platform, known as Daydream VR. In their announcement, they revealed that the Pixel 4 smartphone will no longer be supporting the Daydream headset nor the Daydream mobile VR platform.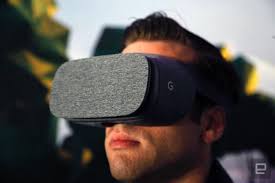 While Samsung and Google's decision may come as a shock to those on the outside looking in, many within the VR community have long predicted that this development. As the VR headset market continues to advance, solutions that may have been ground-breaking a few years ago are now beginning to phase out. While at one point middle-ground mobile solutions like Google's Daydream VR line were a popular option in both business and consumer markets, there are many reasons as to why "slip-in" VR headsets are no longer wanted.
Before we get into the reasons why the Google Daydream failed, let's have a quick overview of the Google Daydream line.
Google Daydream View - What Was It?
In the summer of 2016, Google announced their Daydream VR platform at the Google I/O developer conference. Later that same year, they introduced their first VR headset called the Daydream View. Google's Daydream system was created to connect Android-powered smartphones with their mobile VR platform, allowing users to access virtual content right from their device.
After Daydream platform and Viewer's initial success, Google released the second-generation version of Viewer in 2017. Though it strikes quite a similar resemblance to the first-generation Viewer, the new release featured a few improvements to the overall design and lens quality. The new and improved viewer became available to purchase on October 19, 2017, and retailed for $99 USD.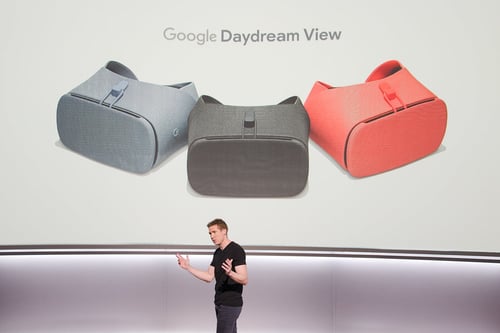 Like many other tech companies at the time, Google recognized both the value and future potential of VR. However, despite their efforts to create an incredible UI and robust mobile VR platform, various factors in their pricing and product design caused major friction, ultimately leading to the downfall of Daydream.
*We do want to clarify for all those who are current users of the platform, Google has shared they will continue to support the Daydream app and store for existing users.
Reasons Why Google Daydream Failed
1. Cost
One of the biggest points of friction with the Google Daydream, specifically the Viewer headset, was the cost of purchase. Although the Daydream Viewer was quite sturdy and well made, the headset itself was quite expensive for what you got. For $99USD, you're paying for a high-end expensive version of Google Cardboard.
For just an extra $100, you could purchase a better headset that can operate all on its own. The Oculus Go is a standalone VR headset and currently retails for $199 USD. The device supports 3-degrees of freedom, which in layman's terms simply means it can mimic your movement in a virtual environment very well.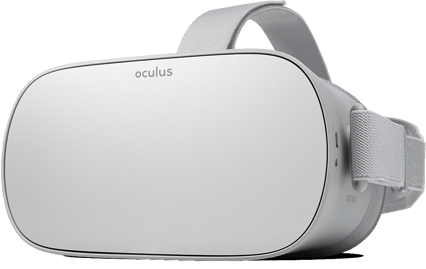 In terms of operating the headsets, there is no real distinction between the Google Cardboard and Daydream Viewer. Both rely on a smartphone that is fit to slide into the headset to view. Sure, the headset lens and design was more ergonomic and allowed for a better viewing experience, but it isn't enough to justify the steep price point.
2. The "In-Between" Solution
Back in the day, consumers and businesses chose mobile VR headsets like the Daydream Viewer due to a lack of options. If they weren't ready to invest over $2,000 on a tethered rig or were looking for an experience that trumped the Google Cardboard, the Daydream Viewer was the best middle-ground solution. Keep in mind that in 2016, the available VR headsets were not nearly as complex or advanced as the ones we have today. The "slip in" mobile headset was a great mid-tier solution for businesses to present VR in a sleek, mobile piece of hardware.
But times have changed, and so has the VR market .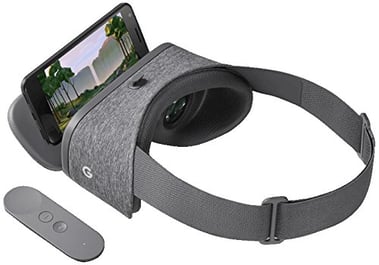 On one hand, stand-alone VR headsets are picking up steam, providing users with high-definition mobile VR experience without breaking the bank. On the other hand, VR accessories like the Google Cardboard and the Homido goggles have become the go-to for an affordable option that gets the job done. Unfortunately, as standalone headsets continue to drop in price and VR accessories become more accessible, in-between options like the Daydream Viewer will no longer be practical.
3. The Fast-Paced Market
It should come as no surprise to say that the VR market is extremely fast-paced. Revolutionary developments in VR technology can quickly lose flavor in a year or even a few months. Although the Daydream system saw quite a number of updates to their UI, app store, and headsets, the platform as a whole was a dead end. Google exhausted every angle they could to improve the platform. And in the end, making minor improvements is not enough to stay relevant in the ever-changing VR market. The market advances at such an alarming rate that if you don't keep up with the latest trends and technologies, you will be quickly run down.
It's also fair to note that although most industries do not experience the same fast-paced dramatic shifts as VR, if you ignore technologies made to enhance your workflow, then sooner or later you too will be left behind.
So… What's Next?
Well, Google has started shifting their focus to augmented reality and investing in making their current platforms better. Although it is quite a shame to see that Google has decided to discontinue their Daydream VR platform, this news further affirms our conviction in investing in a high-quality standalone headset like the Oculus Go or VR accessories like the Homidos.
Having a headset that can function on its own - free of any extraneous pieces of hardware - provides your users and clients full freedom to experience VR in an immersive way. Furthermore, Homidos are a great VR accessory that can easily fit into your pocket and slip onto your smartphone for a quick VR experience. And while we're sad to see Google discontinue their Daydream line, we are so excited to see what is next in the rapidly changing future of Virtual Reality.
---
Here at Yulio, we strive for excellence in performance and integrity when it comes to our product, and customer service. For more industry insights and to keep up to date with all things related to architecture and VR, sign up for our monthly newsletter. To learn more about using VR for business, click here to access our Whitepaper.