Have you ever drafted a design, presented it to a client, and had them tell you that they're "just not seeing it"?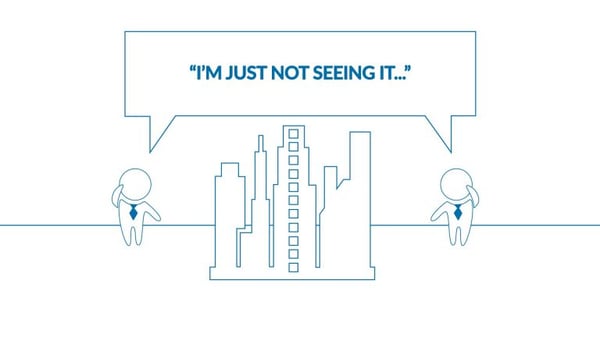 The design process can be daunting for many due to the many variables and project details that get conflated early in the design process. To clarify those, designers spend time and money trying to draft better visualizations of designs for clients to remove their worries and frustrations. The longer it takes to represent a design to a client and have a mutual understanding, the more time and money that is spent before the next phase can even begin.
Isn't there an easier way? With over 200,000 views of Yulio VR experiences for our clients, we've identified the 4 ways that virtual reality for designers can simplify the design process.
(1) VR for designers allows for better client-designer communication
Having clear and effective communication between yourself and your client is essential during the design process. Many people struggle to imagine concepts without a real tangible experience to pair with it. In the past, the dominant mediums used to create visualizations included sketching, both on paper and a computer-generated version, or a small-scale replica. These options, although previously effective in most cases, lack a real sense of scale, and are prone to misinterpretations which could lead to a longer design process for the project which is not time or cost efficient.
You can get on the same page with VR because it removes all ambiguity. With virtual reality, you can show your design in true scale and detail directly to your client, which will leave no room for confusion. It's a greater alignment of what you meant when you said "light and airy" and what the client thought that meant than still images or other tools. It helps give clients greater confidence that they understand your vision and helps them move to the next phase of decision making.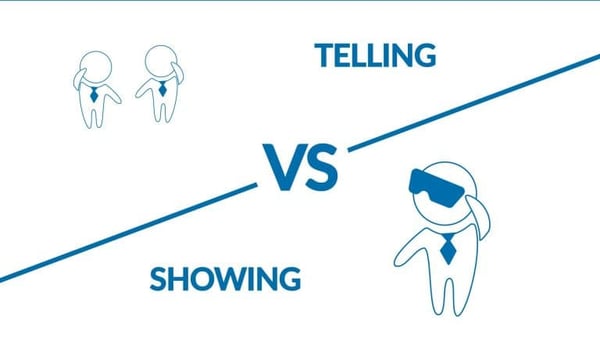 (2) The client will connect more with your design
Studies have shown that VR can deliver a 27% higher emotional engagement and 34% longer engagement than 2D content, so, by virtually transporting your client into your design, they will have a better sense of presence within the space and a stronger emotional response to the design. A study from Google Zoo also noted that "for study participants with busy personal or professional lives, [being in VR] offered a sensory-rich space to experience solitude and connect with a specific set of emotions."
In addition, the stronger emotional connection that the client has with the design can also allow the designer to gauge the client's reactions and feedback better than without the immersive experience. So the designer will have a sense of how satisfied the client is with the design right from the get-go through VR for designers.
(3) You'll get immediate quality feedback
Clients will often want to see the end-product, meaning that they want to see as much detail as possible packed into the design so they can get an idea of what they'll be receiving post-construction.
Although sketching, CAD programs, and small-scale models all show examples of the end-product, they're limited because the client cannot picture the design details in a unified space and with actual scale for the project. VR creates a 1:1 scale representation of the clients investment, making it much simpler for them to provide genuine feedback right upon viewing. This leads to less reworking of the design drafts as well as less back and forth between the client and the designer.
In addition, following our last point, because the client will also be more emotionally engaged with the design, you will receive more honest and immediate feedback on what they love or hate, and what they want/need to be improved before continuing to the next phase of the project.
(4) Overall, it's just more cost, time and ergonomically efficient
Previously, to be able to achieve the same, or similar effect of understanding for both parties, it would require a 1:1 scale replica build of the project - which is an extremely costly addition to a project (and just not logical depending on the project) - plus, if any changes needed to be made it would certainly lengthen this stage of the process. This option just doesn't make sense to do in most cases anymore, especially when we have the practical technology ready to replace this practice.
Ok, let's go over some facts.
VR for designers:
Makes communication easy between both parties - If the client can see the exact design in real scale and detail, then they can discuss the design in more depth much easier than through other mediums.
Emotionally connects the client to the design more so than to something small-scale, 2D, or purely computer-generated - so feedback will be better and more meaningful towards the project
VR allows you to see exactly what is going to be built - VR representations show the client exactly what they'd be getting - there's no room for misinterpretation, which leads to faster decision making (or a faster rework of the design for any alterations that need to be made).
VR is just straight up cooler than other mediums - Ok, we're a little biased on this one - but you know what we mean… technology excites clients. In fact, 53% of people would prefer to buy from a company that uses VR over one that doesn't.
Virtual reality for designers can save clients and artists a lot of back and forth, which can add up to be a lot of time (and money!) depending on the scale of the project. Designers that use VR from the get-go can test and weigh different options and design details while they're developing the whole project while also being able to relay designs to their clients much sooner than conventional practices.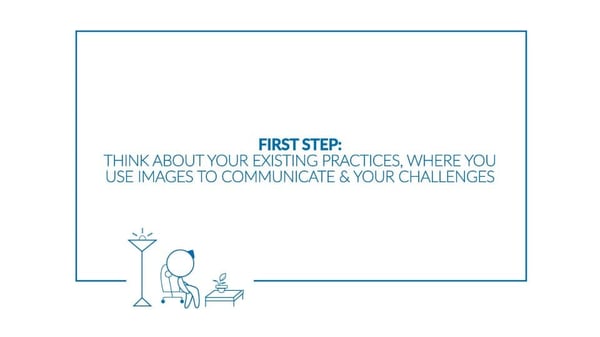 Ready to learn more about VR for designers? Sign up for our FREE 5-day email course to learn how VR can enhance your business workflow. And, if you're ready to test out the problem-solving capabilities of VR, sign up for a free Yulio account.