If you've been using Yulio Jump for a few months now and you're ready to take your renders to the next level, we're excited to share with you our own line of Enhanced Material Tags for SketchUp!

Yulio Jump is a cloud rendering tool that creates fast, simple and stunning 360-images or 2D renders direct from SketchUp in minutes. While rendered projects without Enhanced Material Tags are still a great asset, using our line of 17 Yulio Material Tags can help you wow your clients by telling your visual story in a more stunning way.
You can apply any of these tags anywhere in the SketchUp material name to increase photorealism in your rendering:


| | | | |
| --- | --- | --- | --- |
| #JumpMetal | #JumpSilver | #JumpShinymetal | #JumpWood |
| #JumpSteel | #JumpMirror | #JumpBrushedmetal | #JumpVeneer |
| #JumpAluminum | #JumpFabric | #JumpPaintedmetal | #JumpLaminate |
| #JumpGold | #JumpGlass | #JumpLeather | #JumpCeramic |
| #JumpShinytile | | | |
How to Apply Yulio Enhanced Material Tags:
Start out by opening your SketchUp model. From there, click on any material and open the materials drop down on the right hand side.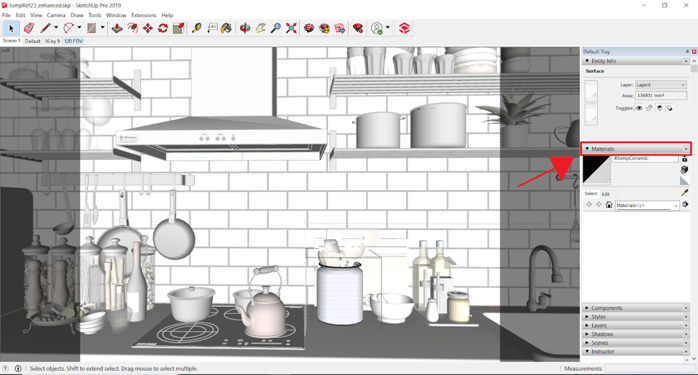 In the material label field, delete the original and replace it with one of the tags below.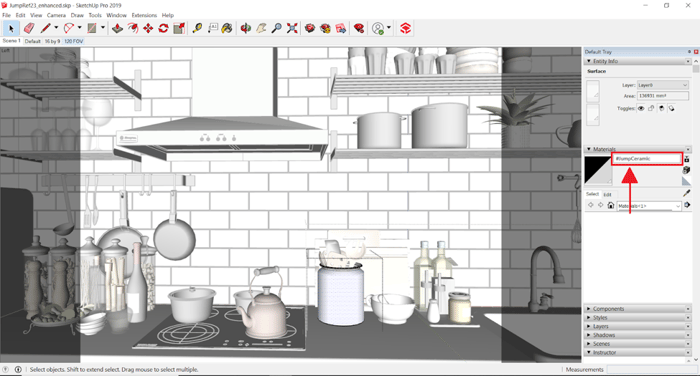 Add in any of the 17 Enhanced Material Tags in the box - and that's it!
Here is one of my personal favorite before and after image samples of Enhanced Material Tags in SketchUp:

Take a look at the full VR Projects here:
Take your pitches to the next level by transforming your Jump projects today with our Enhanced Material Tags! For a full step-by-step guide on how to apply our material tags, you can click here to visit our Knowledge Base. If you have yet to purchase a Yulio Jump license, you can click here to book a demo today!