It's no secret that remote work has posed a set of challenges for all businesses across every industry. Most businesses were expecting a maximum of a month or two of remote work. However, as the COVID-19 crisis began to worsen, many have found themselves entering into their fifth, sixth or even tenth week of working remotely as well as a slow business season. The business lull has been a stressful time for many interior designers, especially smaller firms, without many tools to support them during this time of working remotely. However, there are a few base-level virtual solutions that interior designers can use during this period of remote work and beyond.
The beauty of the interior design industry and community is that there was already infrastructure and tools in place before this crisis struck. The industry was already heading in the direction of phasing out traditional methods of visualization, and turning towards virtual platforms. Virtual platforms unlock tools for designers that could easily be used both in remote work and when we are able to head back to the physical office.
Now with all that being said, let's explore the 3 virtual tools essential for all interior design professionals working remotely.
1. 3D Modelling Program
When it comes to 3D modelling programs, there's a long list of platforms to choose from. The sheer number of programs can seem overwhelming, especially if it's your first time, and it can be hard knowing where to start when it comes to finding the platform that would best suit your needs. However, 3D modelling programs can completely transform your current design workflow for the better. Not only is it more accurate than sketching your vision with pen and paper, but it can drastically cut down on the time you spend on one project. Additionally , arguably one of the most powerful aspects of using a 3D modelling program is how it can help clients visualize your design better. Clients often need more than just verbal specifications to believe in the vision you're trying to present. Showcasing a model of your proposed space can help your clients understand your design and concept.
Keeping this in mind, here are a few key features to look for when selecting a 3D modelling platform:
How user-friendly is the platform? Will you need to take weeks of training in order to start designing?
Is it versatile in how you can customize the space?
Can I access my projects on another device or will my account be locked onto just one?
Is there a free trial where I can explore the tool a little more first?
What are they charging per month to use their program?
3DS Max and Rhinoceros are two of the more popular 3D modelling softwares currently available. However, arguably one of the most well known 3D modelling programs among the interior design community is SketchUp. Unlike certain Computer-Aided Design (CAD) programs, SketchUp is both easy to use and has an extensive library of user-created models available for download. In addition there are an endless number of plugins to choose from, ranging from helping you create perfect curved objects to converting your files ready for virtual viewing. While other 3D modelling softwares are able to help you build your vision, SketchUp is a fantastic platform for designers who are just starting out, new to 3D modelling, or are looking for a more affordable alternative. And because SketchUp can be accessed through an application or a browser online, this platform is a fantastics tool for working remotely.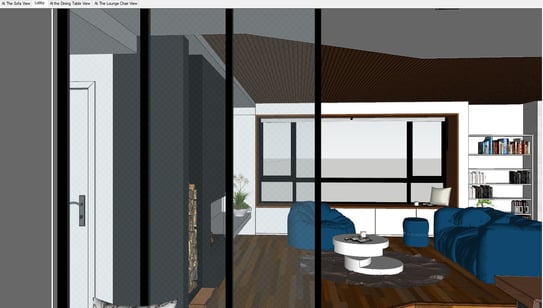 Here's a 3D model designed with SketchUp by one of our team members. The design opportunities are endless with a 3D modelling program.
2. Cloud Rendering
For interior designers that have already been using 3D modelling programs, you would know and understand the pain that comes with rendering, especially when producing photorealistic images. Depending on the size and fidelity of the image, rendering can take anywhere from 4 to 48 hours to complete. Yet, while producing the largest and highest quality image would be ideal for every project, it definitely isn't realistic or a good use of a designer's time.
This age-old conundrum of quality vs. time has forced interior designers to come up with their own strategies to save time on rendering. By playing around with lighting settings, tinkering with how clear lines may appear or changing the final size of the image, designers can cut their rendering time to just an hour or two. However, as much as designers can try reducing rendering time, there are still a number of friction points that come with the process. Rendering takes up a lot of processing power, slowing down everything else on the device, making it difficult to get started on another project or to knock off other tasks. Although these points of friction are frustrating on a normal day, the inconvenience that comes with rendering is amplified with our current work from home situation.
Cloud-based rendering is one of our recommended tools for working remotely, as it addresses the barriers we just mentioned with its utilization of parallel processing and the cloud. For those unfamiliar with the concept, the cloud refers to software and services that use the Internet instead of your computer. In regards to cloud rendering, this would mean uploading your image via the cloud to a host of servers to execute the task. Because the rendering process is happening outside of the device, designers are able to continue using their computer without any issues.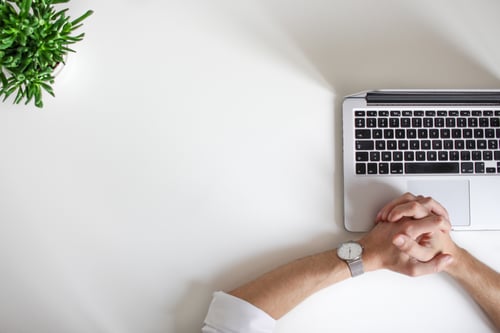 No longer will you need to wait for your preoccupied computer to finish rendering. Cloud rendering is simple, quick, and efficient.


On top of being able to free up a designer's computer, cloud rendering allows them to take full advantage of parallel processing. In short, parallel processing, also known as parallel computing, refers to the method of computing and executing processes simultaneously. By uploading your project to these rendering servers, you can harness the combined processing power of 10+ computers instead of your one device to render your project. That is how cloud rendering is able to cut your rendering time from 4 hours to just a matter of minutes.
Cloud rendering is the perfect tool for interior designers that are currently working from home, since you don't need a powerful computer that can handle rendering or an extremely stable internet connection. Designers probably already have all the tools needed at home to continue designing and producing projects. And now with cloud rendering, they can upload their project, forget about it and work on other tasks until notified their project has finished.
3. Virtual Reality
Virtual Reality is a fantastic and versatile tool for interior designers during this period of remote work and beyond. While VR may seem unnecessary, this immersive technology can play an important role in presenting a concept to a client or during the design work itself.
Regardless if you're working from home or in the office, presenting your design in VR allows you to build a clear line of communication between the designer and client. During one of our Yulio Client Conversations, our Managing Director was able to sit down with Alex Garrison from Gensler to chat about how their firm has been using VR and what the response has been. In regards to viewing a design in 2D versus VR, Garrison said it best:
"Our clients vary in their ability to read the drawings and renderings. Architects and designers often forget they've been training for years to understand and interpret design drawings. There is a struggle in ensuring there's a connection between what we conceive and what the clients perceive… VR can be immensely helpful during pitches because it can evoke such a sense of spatial realism. It's exciting for clients to see design concepts come to life so quickly."
Alex Garrison, Gensler
As Garrison said, the ability to interpret design drawings is a skill that takes experience and expertise that many clients may not have. Presenting with Virtual Reality allows you to seamlessly share your design without confusing your clients. On top of being able to use VR to connect externally with clients, VR is also a fantastic tool for internal design teams. Viewing a project in Virtual Reality allows designers to interact, investigate, and innovate with their designs between iterations to catch areas that could be further improved. By stepping into and engaging with their designs, designers are able to understand the environment spatially, making it easy to problem solve better and faster.
The best part about Virtual Reality is that many platforms, like Yulio's, are hosted online, making it it an accessible tool for the office as well as working remotely. Plus with collaboration features like our very own Collaborate feature, designers can continue working together regardless of their location.
Virtual Solutions - The Best Tools for Working Remotely
Even before our current crisis, these virtual solutions were some of the most essential tools for an interior designer. While some of the tools we have shared today may seem unfamiliar or complicated to understand, the industry's current trajectory is heading towards adopting these mobile virtual solutions as the new norm in interior design. With a never ending list of competition, it's important to ensure that your processes are able to support you to design in the most efficient way possible. So start solving your client's challenges better and design better with these crucial virtual tools for working remotely.
---
If you're interested to try our VR platform out for yourself, click here to sign up for our 30-day free trial. You'll get access to all of Yulio's most popular features like our Hotspot Editor, Collaborate, and many more!