This article was created by Harony Sierra and Andrea Martinez, both colleagues of Yulio at KiSP, our sister company. KiSP specializes in visualizations and space planning and has worked with Yulio to create many VR experiences.
---
NeoCon and DesignDays are highly anticipated events in the design industry, attracting professionals, enthusiasts, and creatives from around the world. As the month of June 2023 approaches, first-time attendees may feel a mix of excitement and nervousness.

To ease your worries and ensure a successful experience, we've reached out to our seasoned VP of Production & Business Development, Andrea Martínez, who has attended these events numerous times. In this blog post, Andrea will share invaluable advice and tips for making the most of your NeoCon and DesignDays experience.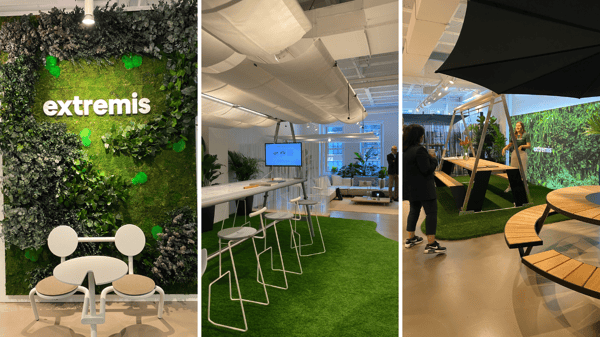 Preparing for NeoCon and DesignDays:
Plan your schedule in advance: Research the event schedule, exhibitions, seminars, and special events to create a personalized itinerary.
If you would like to schedule a meeting with KiSP to discuss visualizations, CAD, or anything else, please click HERE to book now. If you'd like to book a meeting with the Yulio team to discuss bringing VR visulization tools to your business, please click HERE to book a meeting.
Set goals and objectives: Identity what you hope to achieve during your time at NeoCon and DesignDays.
Reach out to your network: Inform colleagues and connections about your attendance and schedule meetings in advance.
Making the Most of the Event:
Prioritize key exhibitions: Highlight noteworthy exhibitors and products you want to explore based on your interests and industry focus.
Attend seminars and presentations: Identify relevant sessions that align with your professional goals and interests.
Engage in networking activities: Attend social events, after-parties, and designated networking sessions to connect with like-minded individuals and industry professionals.
Tips for a Smooth Experience:
Dress comfortably and wear appropriate footwear: Expect a lot of walking and standing, so ensure you're comfortable throughout the day.
Carry essentials: Bring a notebook, business cards, chargers, and a portable phone charger to stay organized and connected.
Stay hydrated and nourished: Bring a reusable water bottle and carry healthy snacks to keep your energy levels up.
Etiquette and Professionalism:
Exchange business cards: Always carry and exchange business cards with the people you meet to facilitate future connections.
Follow up after the event: Send thank-you emails and connect with new contacts on professional networking platforms.
Embracing New Trends and Ideas:
Keep an open mind: NeoCon and DesignDays are excellent opportunities to explore new design concepts, materials, and technologies.
Engage in discussions: Participate in panel discussions and ask questions to gain deeper insights into emerging trends.
Last but not least, have fun! NeoCon is a great event, so make sure to have fun!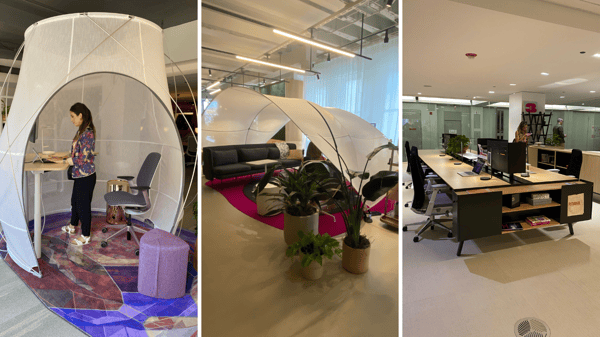 Attending NeoCon and DesignDays for the first time can be an exciting and enriching experience. By following the advice and tips shared by Andrea, you can make the most of your time at these industry events.
Embrace the opportunities for networking, learning, and discovering the latest trends, and enjoy the vibrant atmosphere that NeoCon and DesignDays offer.
As you navigate through the event, we would love to meet you! Come visit our team at INDEAL Showroom - Booth 11-115 and let's connect. We're eager to discuss industry trends, share insights, and explore exciting collaboration opportunities. See you there!
Harony Sierra
Customer Success Manager
KiSP Inc.
Andrea Martinez
VP Production & Business Development
KiSP Inc.