It's pretty extraordinary that we all have already entered into Q4 of 2020. To say that this year has been a whirlwind of change would be an understatement with how businesses and professionals all over the world have had to adapt and overcome novel barriers that came with the COVID-19 pandemic. Perhaps the month of October welcomed yet another month of remote work or perhaps your city has loosened their restrictions, allowing you to head back to the physical office. While we're all currently experiencing different circumstances, it's exciting and inspiring seeing how everyone has kept innovating, exploring, and adopting new ideas and processes when navigating these changing times.
In today's blog post, we would like to take the time to highlight some interesting developments in VR technology, VR events, and how people all over the world have tapped into the power of Virtual Reality to fit their needs.
1. The Soon-To-Be First VR Spacewalk Adventure
Last Friday, the International Space Station launched a resupply mission, carrying a 3D camera born out of a collaboration between Felix & Paul Studios, Time Studios and leaders in in-space technology Nanoracks. This custom built camera was designed to capture for the first time ever an immersive 360-degree ISS astronaut mission for an upcoming episode for "Space Explorers: The ISS Series", giving all of us a greater glimpse into one of the most iconic achievements in the 21st century.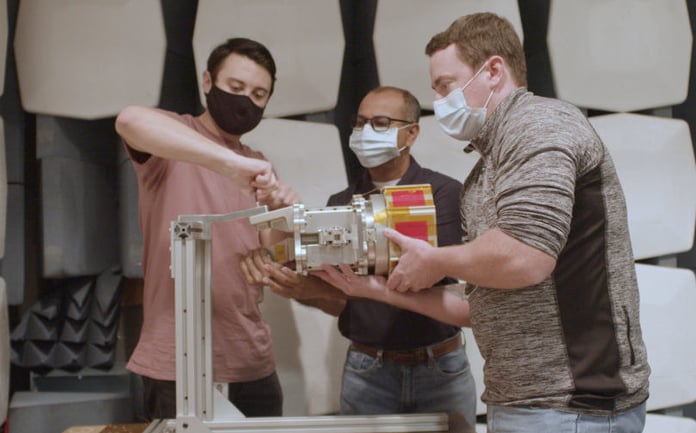 Image courtesy: Nanoracks
In order to withstand the unforgiving climates of space, the Nanoracks team have modified their Z-Cam V1 Pro to essentially become immune to vacuum, temperatures ranging from -250 to +250 degrees Fahrenheit and much more. To film in space, the camera will securely sit on the Nanoracks' Kaber MicroSatellite, which will function as the camera's power source as well as connect it to the Canadarm2 robotic arm, which is normally used for external cargo, will be used much like a crane.
Two of the Space Explorers episodes are already available in the Oculus Store, however this special episode will be aired at a later date.
2. Etko One's First Robotic VR Boots
From haptic gloves to multisensory VR masks that can mimic smells and temperature, it's been fascinating seeing companies making strides in creating immersive experiences in conjunction with VR headsets. One of the latest VR hardware releases comes from Pittsburg-based Ekto VR, who have built and released their first product - a pair of robotic VR boots.


The shoes are made out of carbon-fiber, making it lightweight and comfortable for the user. On the bottom, there are two disk-like rotating plates that will change with the direction the user is walking in - it is this part of the boots that will provide the similar sensation of walking in real life. And when you're not in motion, the boots will apply its brakes as a slip-prevention safety feature. The Etko One is a piece of hardware that offers another solution in making walking and movement in VR much more immersive.
3. VR COVID-19 PPE Training Simulations
Although the use of Virtual Reality in healthcare training and practices is definitely nothing new, Vitro, an international tech team based in Vancouver has applied this immersive medium into virtual COVID-19 training simulations. In collaboration with post-doctorate researchers and graduates from Simon Fraser University's School of Interactive Arts and Technology (SIAT), Vitro has developed both AI and VR-based training for healthcare workers on the correct steps for personal protective equipment (PPE) applications in long-term care facilities.
""SIAT's AI and VR research efforts along with Virtro's extensive work in developing AI characters, called Virtual Humans, can help break the existing training bottleneck, and give both practicing healthcare workers and students a safe and real-world experience in VR."

Professor Steve DiPaola, Simon Fraser University's School of Interactive Arts and Technology
Especially in this precarious period, using VR for healthcare solutions have become the preferred method of training, as it allows professionals to practice in their own homes with virtually zero risk. With the immersive capabilities of Virtual Reality, workers are able to practice putting on and removing the PPE as many times as they'd like to, helping them get familiar with the sequence before applying it in real life.
4. Charli XCX Oculus VR Concert
And finally, although many business tradeshows, festivals and performances had to be either put on hold or cancelled, VR concerts have stepped up to the plate. During these past few months, Grammy-winning artists like Lewis Capaldi and Tori Kelly as well as DJ-legend Steve Aoki have hosted VR "lives" to bring the concert experience to people's homes. Now in October, Oculus has announced a series of six concerts in partnership with TIDAL.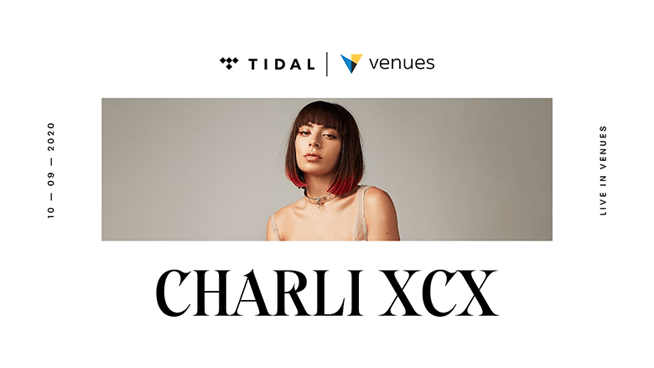 Image courtesy: Oculus

Starting October 9th, experience the immersive performances on your Oculus Quest and Oculus Go by heading to Oculus Venues (Beta Early Access) - their virtual platform for attending live events. Artists will perform a minimum 45-minute set, with singer and songwriter of "Boom Clap" Charli XCX kicking off the event. Plus, to pass the time, fans can enjoy listening to a playlist on TIDAL especially curated by Charli XCX herself. While this season has been very strange and disappointing for festival and concert enthusiasts, it's encouraging to see how people from all over the world are using the power of music to connect with one another.
---
We hope you enjoyed the latest in VR innovation, application, and events and found it both inspiring and motivating to learn what's new with the VR industry!
To stay updated and informed, follow us on Facebook, Twitter or Linkedin to more VR related news. And don't forget to sign up for our Yulio monthly newsletter where we share insightful posts and useful resources about VR in architecture and design.