What a whirlwind 2021 has been for all of us. At the beginning of January, the majority of us welcomed this year from our home offices, hoping that this would be the year we would be able to return to the office and reunite with colleagues and our teams. And with many of us approaching the advent of in-person celebrations and office parties, it has been encouraging to see the light at the end of the tunnel and return to some degree of normalcy.
While this year has been one of enormous transitions, in just a few weeks, we'll be saying goodbye to 2021 and closing yet another chapter in this new normal business climate. However, there is much we can look forward to in this new year, especially what it will look like using VR in 2022 as well as top industry news you'll want to be on the lookout for. So without further ado, let's take a look at what we can expect from VR in the coming year.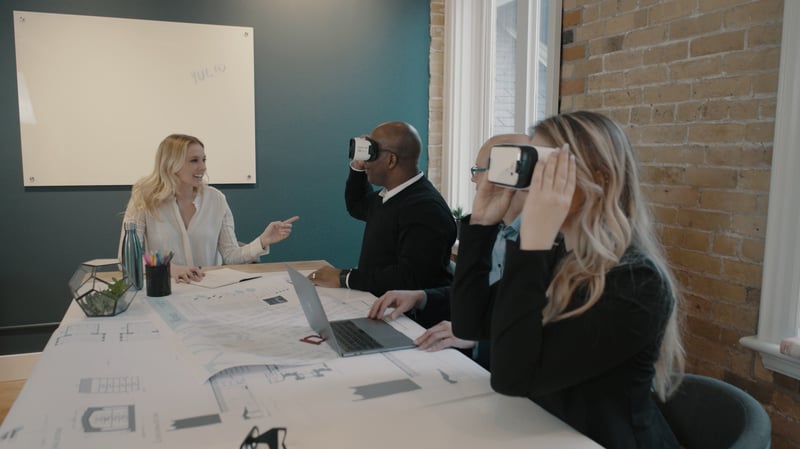 1. The Return of Headsets
Since the beginning of the pandemic, working with VR headsets and accessibility was quite challenging. Not only was there a shortage of headsets at one point, but also professionals faced a challenging time when it came to wanting to use their team's shared headset or figuring out how to get clients to access the project/presentation from their home office. Nine times out of ten, teams would decide who the headset will live with until the pandemic subsides. And while our Yulio users were able to share their links to projects and have their clients join in via fishtank mode, it didn't erase the fact that the pandemic created many more barriers for users that wanted to use their VR hardware.
However, we're predicting this upcoming year will be good news for many VR enthusiasts. With offices slowly opening, hybrid workplaces becoming the norm, and events welcoming in-person attendees once again, we're anticipating that 2022 will be the year where VR headsets will be returning. But, of course, with stringent sanitation efforts. In the new year, businesses and professionals will need to clean the headsets in between uses, and most likely do a thorough deep clean after the end of the day. However, these pieces of VR hardware are sure to make a comeback this year, so keep an eye out for them at your next trade show event.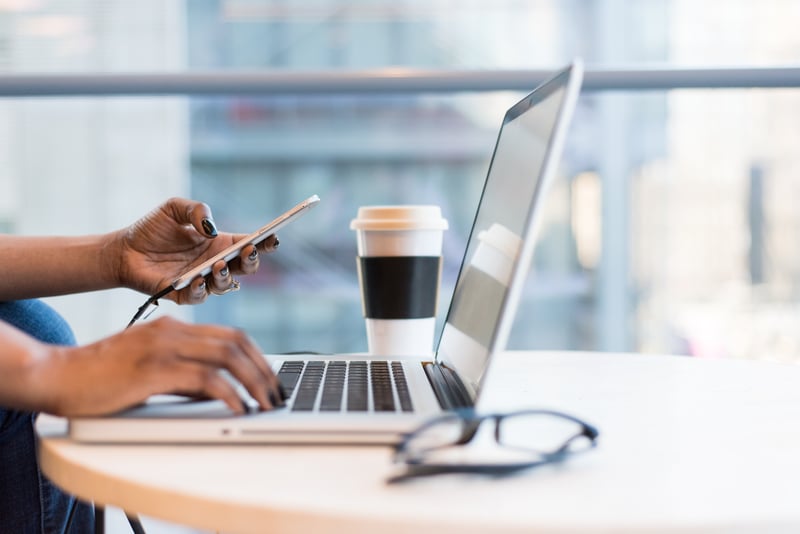 2. Hybrid Here to Stay
One of the biggest changes that happened this year was the introduction of the hybrid workplace. You're probably one of the millions of people who are now juggling a completely new schedule that incorporates working part time at home and at the office. While reviews of this brand new way of working are mixed, generally most people have been positive with this change, giving professionals some added cushion before transitioning fully back into the office. But will working in-person at a designated office be a thing of the past or is it still the main goal we're working towards?
It has been found that many workers are hoping that the hybrid workplace is here to stay as it allows them to cut down on commute time, save money, and feel generally happier without the need to head into the office daily. While these same workers would prefer to at least go into the office once a week, it's safe to say that this method of work is the most preferable and popular structure.
How virtual reality or immersive reality solutions come into play is to continue to support teams in pitching and presenting remotely and ensure they're able to stay flexible and ready for any situation. Since the pandemic, everyone has now grown accustomed and comfortable meeting in an online space. Plus, it allows businesses to continue widening their net and attracting brand new business from different cities, coasts or countries that would have been challenging without the platforms. So using meeting, presenting, and collaborating virtually on VR platforms and applications will continue into the new year.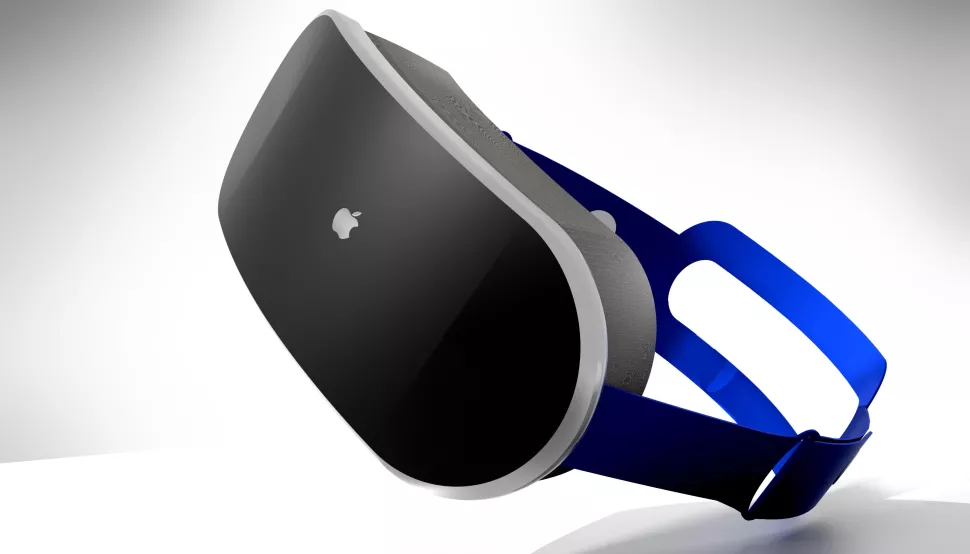 Image Taken from: Future
3. VR Headsets in 2022
And finally, one important piece of virtual reality that most VR enthusiasts anxiously await in the new year is the arrival of new VR headsets. Spoiler alert: 2022 is looking to be an exciting year.
While there's currently a lot of speculation, one headset that we're particularly keeping our eyes peeled for is the Apple Mixed Reality headset. The headset is rumoured to arrive in 2022, and will finally give enthusiasts what they have been waiting so long for. For years, Apple has poked at virtual and augmented reality headsets and has filed a few patents. The public quickly took notice and has been patiently waiting for this could-be revolutionary release. And some even say that it could blow away the current industry favourite, the Meta (formerly Facebook) Quest 2 headset.
In true Apple fashion, there are still a lot of questions left unanswered, and we'll have to wait just a little while longer for more information. But 2022 could be the year where a brand new headset will take the lead and replace the current #1 headset.
Look Out for VR in 2022
Although this year was marked with tremendous and ever-changing transitions, if we continue on our current trajectory, 2022 will be an exciting year where the business climate may start to stabilize. Much of how we communicated or met with clients may start to return, granted with a few more safety and cleaning protocols in place. But in this coming new year, we're optimistic that much of the freedoms we enjoyed before this global pandemic can be enjoyed once again (with a little twist) in 2022.
---
Thank you all for spending another year with Yulio.
We're excited for what the new year brings and we hope you are too. As always, if you would like to reach out to our team, you can contact us here at any time - we would love to chat with you. However if you would like to try out our platform for yourself, sign up for our free 30-day trial and create your first VR project today.