Virtual reality (VR) has become one of the most talked about tools in the architecture and design industry. VR, when added to a presentation, can create more client engagement, impart understanding and make a lasting impact on viewers. And while most architects know this, they may find it too challenging to create and present VR files to clients due to complicated files, authoring time and the need for heavy computing power. However, with Yulio, we've made it easy for you to go directly from CAD to VR content thanks to our compatibility with pretty much any CAD program.

Yulio has made the process of creating VR content easy for those looking to add VR to their practice. With free plugins, cloud rendering, and compatibility with the most popular CAD programs, there is little barrier to creating immersive and interactive VR experiences for all your architectural and design presentations.
CAD to VR with Yulio Plugins
Yulio has worked to create VR plugins for some of the most popular CAD programs being used in the architecture and design industry including:
All of these can be found on the CAD store as well as our website. Plus, even for popular programs for which we do not hava plugin, you can easily upload and present your file - from Enscape, Lumion, 3DS Max and many more (more on that later).

These plugins act as a way to prep your CAD project for use with Yulio, and Yulio Jump Plugins can render for both VR and perspective renders. These are a great option for those using these programs to get VR content in just a few clicks. Check out our CAD page to learn more about the software we support. Jump plugins help you go from CAD to VR by applying a lighting and material model, and creating a floorplan with 'hotspot' navigation markers in a few clicks. So, once you render your CAD file with Yulio VR, you get back a fully navigable and shareable project.
Cloud Rendering from CAD to VR with Yulio Jump
Rendering large projects in to VR scenes can be troublesome, especially if you have a deadline to meet. They can take a long time to render, depending on your system. During that time your computer can slow to a crawl and limit the amount of other work that you can do. We've recognized how this issue can affect workflow and have come up with a solution.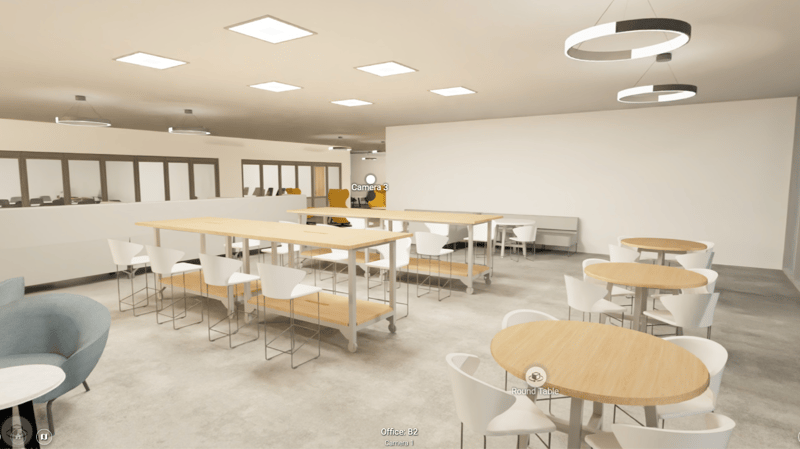 Yulio has cloud rendering plugins available for CET, SketchUp, and most recently Revit. It was key to create this feature for Revit to help make VR a practical tool that can be used for every client project. This feature not only saves you VR authoring time but also frees up your computer, allowing you to keep working while your project renders in the cloud. Since it uses parallel computing, your render can be finished quicker than using your own machine. Plus, cloud rendering is an inexpensive way to create photorealistic 3D renders without having to invest in expensive hardware if your current machines are incapable of VR rendering. All-in-all, Yulio Jump cloud rendering can be a powerful tool for designers looking to maximize their efficiency when it comes to creating VR scenes.
Other Compatible Programs
Yulio's compatibility goes beyond the program where we have developed plugins for. Yulio is compatible with many other popular rendering programs such as Enscape, Twinmotion, and Lumion. These programs are known for their stunning photorealism, but their file sizes can often be too large to send to clients, and their platforms may not come with a lot of enhancement features or options. This is where Yulio comes in. Our platform is compatible with these programs, and we make it easy for you to upload your files and enhance your VR experience as long as you make sure you meet the file upload requirements.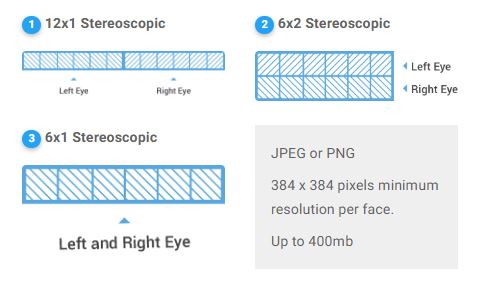 Uploading and preparing files from these other programs for Yulio is a straightforward process. Yulio uses stereoscopic or monoscopic cubemaps to facilitate VR experiences. If a program has the ability to natively create a cubemap compatible with Yulio, it will work just fine. You just will need to ensure they are formatted properly so please refer to our cubemap tutorial to make sure you have the correct format, but it is still a very simple process. It is well worth it to take advantage of the many collaboration and presentation tools available within Yulio.
Start Creating, Enhancing, and Presenting Today
Creating VR content can be a challenge, but Yulio has worked to make that process as simple as possible with your current programs. With Yulio, you can create stunning, photorealistic VR experiences that will leave a lasting impression on your clients. With Yulio's widespread compatibility, there is little reason to not try it out for yourself today.
---
Want to learn how you can enhance and easily share your Enscape VR projects with Yulio? Check out our guide to sharing your Enscape projects. Or if you are wondering how you can add VR to your business, check out our "Questions to Ask About VR" whitepaper for some key considerations.