For the past few weeks, we've been exploring how you can do more with your CAD programs by creating VR experiences, how to elevate your architectural pitch, and the steps architects and designers can take to create their very first VR design. But what else can you do with virtual reality? Could this technology improve day-to-day operations or even collaboration within teams? And who in the industry has already adopted this technology - have they truly experienced success with it?
We have had the pleasure of sitting down with top design professionals from leading architectural firms to hear firsthand how they have been utilizing our Yulio platform, the power of virtual reality, and the many ways they have used this immersive technology in the design process. It's truly inspiring and a pleasure hearing the innovative ways designers are using virtual reality in architecture both to communicate better with their clients and to improve their processes from start to finish.
So in today's post, we will be hearing directly from the design professionals themselves about ways they have implemented VR in their business. Hopefully, their stories will be able to spark inspiration, give you more ideas on how you can use the technology, and understand the benefits of communicating immersively in the field of design.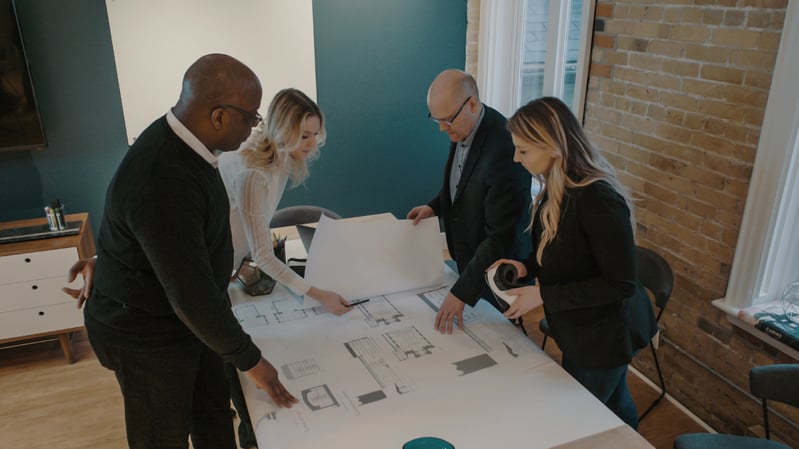 Solving Architectural Problems
In partnership with Ingenium, Canada's Museum of Science and Innovation, professionals at Diamond Schmitt Architects faced an enormous task in creating a space that could house the Science and Technology collection in a single building. From hand tools to full-sized trains, this building would need to accommodate a wide range of objects and be a space that will properly showcase some of the greatest Canadian scientific and engineering achievements and revolutionary historical artifacts.
"We found out very quickly that the task of consolidating the museum collection from 3 scattered, separate spaces into one building created a unique architectural problem: the scale was hard to conceive. We're talking about artifacts ranging from a wide range of sources; from the early agricultural hand tools, the very first Bombardier Snowmobile, Canadian space probes, to the Governor General's train, which itself is around 9m long. But because they are huge artifacts, the spaces had to be very large, and it quickly meant that the building couldn't be person scale, and instead had to be tailored much larger."
However, with the sheer size of this building mixed with handling important and sometimes delicate items, the architects at Diamond Schmitt Architects turned to virtual reality as a way to solve a number of sizable problems they are facing.
"When you're designing for objects of this size, it drastically changes how you approach the design problem. And so to really understand the scale, we introduced VR to the project. We needed to see how big these items were for our own understanding. And then when we saw that we could get really detailed images from Yulio, it helped us propose design solutions to the client."
By using VR, the team at Diamond Schmitt Architects was able to move away from relying on 2D drawings and explore a new solution that is able to give more context from another perspective. And while architects are highly skilled to read floor plans, 3D models and CAD drawings, nothing beats understanding size and scale when you can digitally see and experience it for yourself.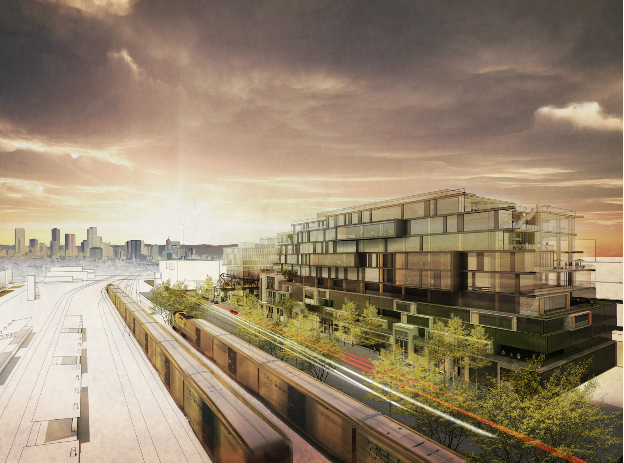 Giambrocco, Denver CO
Communicate with your Clients Better than Ever
Communicating with clients can be one of the biggest points of friction in the entire design process. Most clients will have zero expertise in architecture or reading architectural designs which can make understanding your vision and proposal much more difficult. While creating a 3D model replica, a portfolio filled with 2D renderings, and preparing various floor plans are still effective tried-and-true methods, supplementing your different forms of media with VR can help you communicate your visual story much clearer and with greater ease.
"Our clients vary in their ability to read the drawings and renderings. Architects and designers often forget they've been training for years to understand and interpret design drawings. There is a struggle in ensuring there's a connection between what we conceive and what the clients perceive. Allowing spaces to be viewed in VR makes our process more streamlined.

We've also been doing a lot of interior VR rendering tenant fit-out for spaces and office building projects. All of this helps give clients a true sense of space before anything is built."
Virtual reality is like a lightbulb moment, where it clicks with your clients the true size and scale of the space you're proposing and to really understand how each element will spatially fit together. Oftentimes 2D renderings can seem like a jigsaw puzzle where clients need to rearrange and put together each piece to get the bigger picture. VR is particularly effective with demographics without formal design training as the entire experience is one fluid uninterrupted scene where the client is able to step into your design and take a virtual tour with their own eyes. Plus, you can use this technology during the proposal stage or in between iterations to gather more constructive and informed feedback from your clients. It is this line of perfect client-designer understanding that can make a huge difference in a project.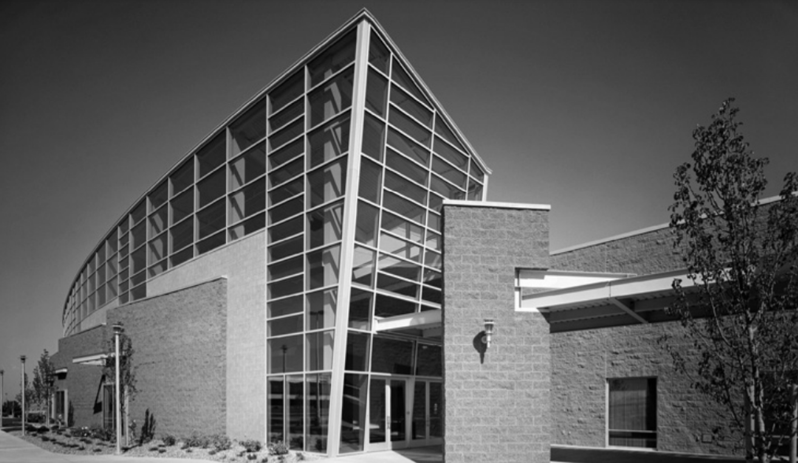 Three Rivers Convention Center, Kennewick, AIA
Elevate your Pitches
And finally, VR can help you take your pitches to the next level.
"We pitch to a lot of school boards and when we go to present, those attending don't commonly ask a lot of questions as it takes a while to chew on what's just been presented. Being able to send designs via a link prior to a board meeting is of real value as it allows board members to be more informed about our proposed project and ask more questions when we go to present. With traditional formats, we still have to communicate with words a lot and we like people to better experience our story with VR."
Design takes time to understand, especially when it comes to larger projects and/or clients who are new to this design process. What's fantastic about how Indy from ALSC Architects used VR was even before the in-person (or remote) pitch. He and his team send designs before meeting with their clients to give them time to look up, down, and all-around to explore their design completely so they are able to join the meeting more informed and feeling much more confident.
Plus, VR is able to level out the playing field when it comes to expectations. But it can also go beyond that.
"Our designers can know that when we build something that matches a VR experience, our clients will be happy that it looks like they expected. It could help contractors better understand and visualize a space they're about to build, and perhaps apply the technology to improve safety during construction. The technology also might lessen cost overruns because workers go in with a better knowledge about a design.
Like Indy was sharing, VR could be used to help internal members, as well as other key teams throughout the design process, understand the end goal of the project. And while VR is a great tool for authenticating in between iterations, it can also help designers catch costly mistakes that could also improve the health and safety during the construction phase of the project.
Benefits of Using Virtual Reality in Architecture
The best part about using VR in architecture is the potential for firms to experience a high return of investment. Especially if you're looking into mobile VR solutions, the cost to start up is relatively low and reasonably affordable. Our Yulio Pro + Jump plan just starts at $595 per year. Not to mention if you're looking to purchase VR headsets for you and your team, standalone headsets like the Oculus Quest 2 starts at $299. This powerful machine combines the power and mobility from their other VR headset solutions and is $100 less than the previous generation of the Quest headset. One completed project will be able to cover the entire cost to start up with virtual reality.
Leading architectural firms have already used VR to improve their processes, design and communicate better and win more business. So what are you waiting for - get started today.
---
Feeling inspired but unsure where to take your next step? Click here to download our free online resource on Getting Started with VR in Architecture. However, if you would like more information about our Yulio platform, our extensive features, and how you can start using Yulio today, contact our team - we would be happy to connect with you.