Ringing in the New Year this January felt both hopeful and filled with uncertainty, and perhaps you can relate to those sentiments. No one was able to foresee the challenges and the struggles that lay ahead for every business and every professional back in 2020. And for many, it was hard to ignore the underlying feeling of apprehension and concern. However, from our perspective, 2021 has been an exciting year thus far and both a much-needed and welcomed shining beacon into what we can look forward to this coming 2022 and beyond.
With events and trade shows finally starting to slowly open up, professionals heading back to the office and reuniting with colleagues and teams, and the overarching feeling of returning back to some semblance of normalcy, it has been a big year for all of us, including our team at Yulio. In this past year, we have introduced two huge brand new releases as well as reevaluated and implemented updates that ensure the best experience possible with our Yulio platform.
So before we bid this year farewell and hit the ground running in 2022, let's take a look at our Yulio feature releases of 2021.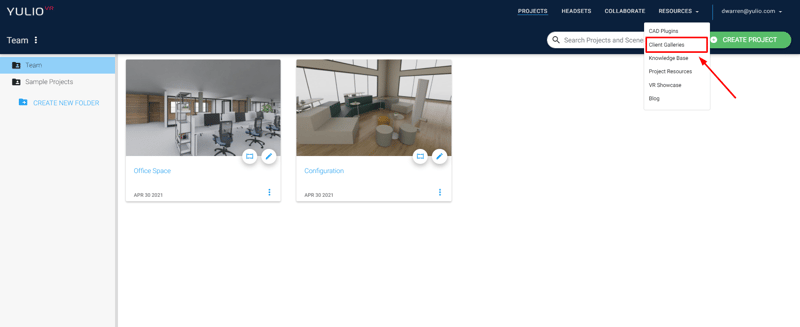 Client Galleries
Back in the summer, we introduced Client Galleries, a versatile feature that gives you the option to curate unlimited* personalized galleries to tailor your projects and pitches to answer to each client's distinctive needs.
There are endless ways you can utilize Client Galleries for your presentations. For product showcase-focused businesses, Client Galleries can house the virtual showrooms you may have already built for specific product lines or special releases. This is especially useful if you're hoping to consolidate and package multiple product lines you think your client would be interested in so that they can explore them all fully in one place. Similarly, architects and designers can use Client Galleries to highlight and showcase the various design options and configurations for a space. As the projects all live in one gallery, designers and clients can easily access and explore your virtual spaces efficiently and effectively.
And if your project includes sensitive information, no worries - we have got you covered. We have included a feature with Client Galleries that allows you to password protect your project to ensure that only those you intend on seeing the project will have access.
Yulio Jump 2.0 for CET Designer
More recently, we announced our exciting brand new update to Yulio Jump, our cloud-based rendering platform.
If you're not familiar with Yulio Jump, Yulio Jump for CET is the go-to tool for contract furniture professionals to create stunning presentations in minutes directly from CET. Many of our users have found Jump's capabilities in creating stunning visuals quickly and at a fraction of the cost invaluable to their design processes and pitches. We created this platform where with just a few clicks you can transform your projects into full immersive experiences and rendered images ready for your clients to explore.
Yulio Jump 2.0 for CET is now compatible with CET native lighting and HDR environment mapping, and it was the big update that many of our Jump users were hoping for. With Jump 2.0 for CET, users can now render projects with greater realism and make sure that their projects really shine. Here's just one example created by our lovely partners at OfficeScapes: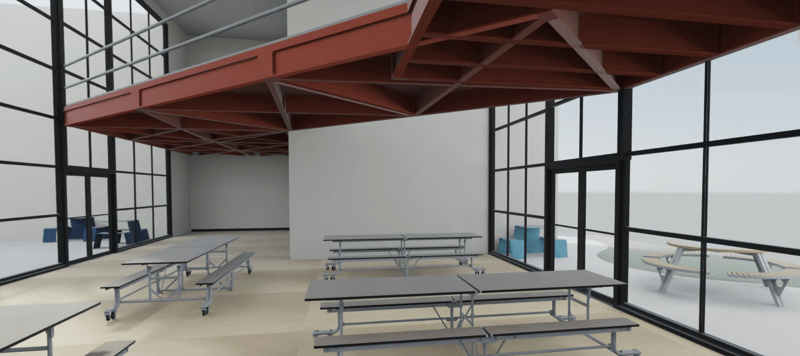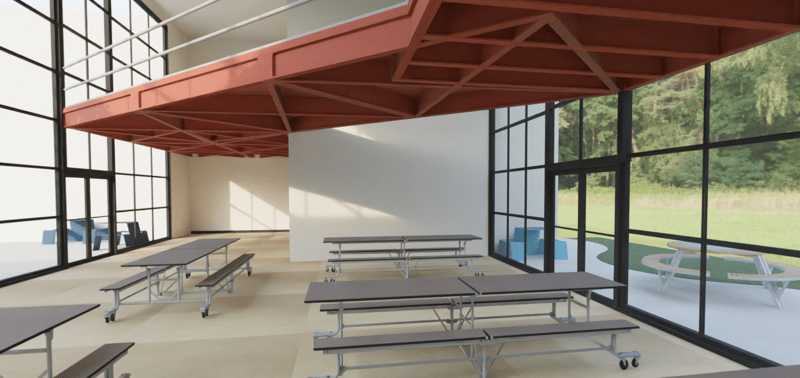 If you're hoping to see Jump and this latest update in action, you can always feel free to reach out to our team or schedule a chat with us here. See how truly easy it is to create VR-ready content and wow your clients.

Top Nav Updates
Lastly, our users may have noticed that a few months back, we made a few changes to both the top navigation bar and to our Resource Menu. Since the beginning, we haven't been scared of change or making the necessary adjustments to ensure Yulio continues to be the best platform it can be. While this was a minor shift, we took extra time and care with rearranging our top navigation and its contents to ensure you have all the resources you would need at your fingertips.
Some of these changes included adding Collaborate, our presentation tool and most used Yulio feature, to the navigation bar so users can quickly launch their presentations with their clients. As well, we've added our CAD plugins page and Client Galleries under the Resource tab for easy access. We hope that these new updates have been a useful and helpful change in connecting with the resources you may need.
Stay Tuned for Brand New Launches in 2022
It truly has been another outstanding year and we wanted to thank our partners and users for another fantastic year. We hope our platform has been able to support and empower both you and your teams in creating stunning, showstopping, and memorable presentations. With 2022 just around the corner, we hope you're just as excited for what's to come in the near future with Yulio, and we can assure you it'll be worth the wait.