Virtual Reality (VR) is gaining traction across the globe, in areas as broad as education, health, entertainment, and business. More people are embracing technology in their businesses, classrooms, and homes. People are learning that immersive tech is unique and offers up some unbeatable experiences. However, is VR simply a fad? We believe that the industry is still in its early stages and early VR adopters have an opportunity to stand out from others when it comes to incorporating VR into their business.

The estimated revenue from VR in the consumer and enterprise market was $9.11 billion US. This was more than double the previous year's revenue of $4.48 billion US according to a Statista global survey. These numbers are expected to grow steadily over the years with an estimated revenue of $22.37 billion. Although those numbers aren't shocking to those of us plugged into the VR industry, many people have yet to experience VR. However, we are seeing initiatives that are looking to change that across many industries.
VR Training
One way we've seen initiatives to bring VR to more people is through training programs in many businesses. A VR training experience is a way for workers to get real experience without being in their work environment. This is great for professionals that work in dangerous environments such as firefighters and emergency teams. However, there have been newer ventures using VR to explore social training for those who work in hospitality or consumer-facing positions. They can simulate the experience for both the worker and those in more senior roles to break down communication barriers and allow for shared experience knowledge.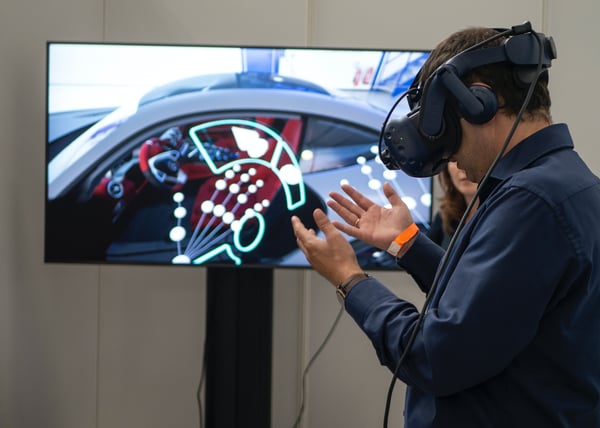 VR Education
Like these training experiences, there has been an influx of VR content geared towards those in education. An educational VR experience is not a passive one, it encourages interaction and exploration in its viewers. They are extremely engaging and get the mind thinking in different ways than simply viewing a video or reading a book. Because of this, many academic institutions are seeing an opportunity to bring in VR tech to give students memorable experiences that can get them excited about learning, while also giving them a chance to learn more about a newer piece of technology. We are seeing VR content and resources being created for students of all ages. Many teaching hospitals are taking advantage of VR to teach their students complex surgeries and procedures that wouldn't have been possible before the tech.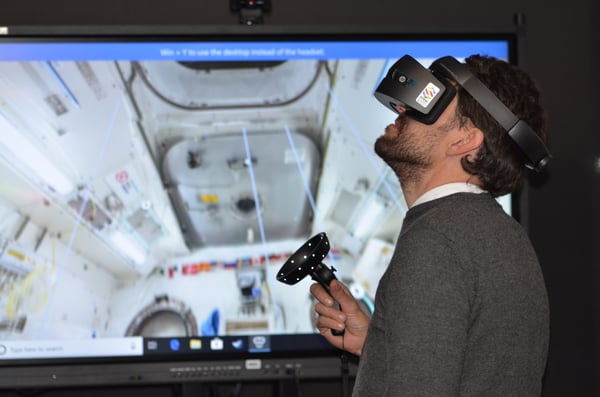 VR and Architecture and Design
We believe at this time there is an enormous advantage for architects and designers already experimenting with VR or looking to get started. When you hand a headset over to a client or a prospect, the 'wow' factor that comes with a first-time VR experience is what makes using VR in architecture and design amazing. It's a huge attention grabber and conversation starter, but that's not all. Once the conversation progresses and it's time to get serious, your VR capabilities put you at the front of people's minds and far ahead of the others for technological innovation. You can make your firm, even if it might be on the smaller side, feel like it has the resources of much larger competitors

And that's just the power of VR before the design process begins! Check out our articles on how VR can save you time and money and grow your business for even more reasons why you should be jumping on the VR bandwagon.

Eventually, of course, this advantage won't be so profound. Sure, having a head start on VR will ensure your technology is always more powerful and valuable than your neighbor's, but it won't be a novelty forever.


The Time is now
The time to become an early VR adopter is shrinking, and fast. Every week, we hear new announcements from the VR industry. New devices are constantly being released, cheaper and more accessible each time. We are also starting to see headsets being developed more and more for everyday consumers and even certain devices are being developed exclusively for business use in the ever-growing Metaverse. If you are looking to jump in and still be considered an early VR adopter, the time is now.

VR is starting to become standard among architects and interior designers, and having VR capabilities will be important simply because you won't be able to compete without it. Eventually, a firm without VR will be like a telemarketer without a phone or a fireman without a hose. This has been the case with the introduction of CAD, BIM, and even personal computers in the industry--and VR is no exception.

But for at least a little longer, VR can still be an early adopter's game, and those firms who want to lead the way have everything they need to get started right here at Yulio. Discover the right way to implement VR in architecture and design.
---
If you're looking for a VR platform that can help you showcase your architecture and design projects in VR, sign up for our free 30-day free trial. Get full access to all our project enhancement features to take your presentations to the next level. Or if you want to learn more about Yulio, check out our product tour to get all the details on our robust VR platform.